Broadcast News
20/10/2016
The Farm Installs Marquis Broadcast Solution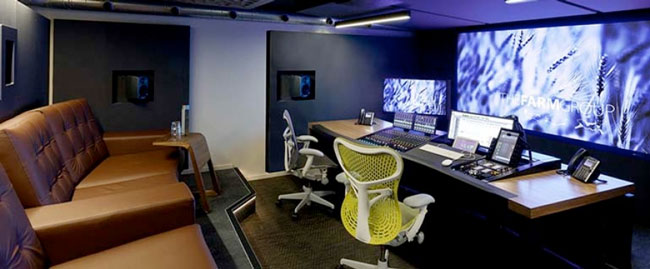 The Farm, a post-production house, has installed Marquis Broadcast's Workspace Parking solution at its Soho-based facility, it has been announced.
Richard Clark, Post Production Support Engineer at The Farm, said: "We have now implemented Marquis' set and forget solution, Workspace Parking, to keep up-to-date copies of Avid ISIS workspaces on nearline storage. This acts as one of our disaster recovery solutions. Previously we would use synchronisation software to copy to nearline storage. However, the challenge was that the software would take a very long time to scan the media files. It didn't keep a database of the files and it also didn't have as many features to automate the backups.
"We are now using Workspace Parking to back up the edit data for various time critical productions. These shows have tight deadlines, which means we need to keep a copy of the media files on separate storage, in a separate building, kept in sync with the Avid ISIS workspaces. These workspaces also need to be readily available should anything untoward happen to our Avid ISIS storage. Workspace Parking helps us keep an automatically synchronized copy on our nearline storage."
Clark continued: "The workflow is straight forward. When a new workspace is created, we add this to the schedule in Workspace Parking. The first time the workspace is scanned, all files are added to the Workspace Parking database and copied to the destination storage. Subsequent scans of the workspace are quick, because they compare the actual file size on the workspace against file size properties in the database. If they differ, then a copy of the file is initiated and only new files are copied. Checksums are also created during the copy to ensure data integrity.
"Another good feature of Workspace Parking is that it allows us to implement a slight delay in the synchronisation. The deletion of files from nearline storage happens a few days after they have been removed from the ISIS Workspace. The amount of days can be modified depending on our needs. This gives us a grace period in case we need to retrieve any files."
www.marquisbroadcast.com
(JP/LM)
Top Related Stories
Click here for the latest broadcast news stories.