Broadcast News
14/07/2017
Media Links to Launch Small 'Go-Anywhere' IP Gateway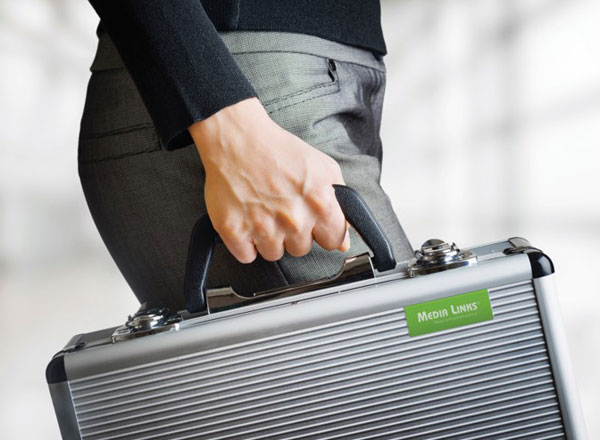 Media Links has announced that it will launch its MDP3020, an IP media gateway edge device, designed for remote production and IP content delivery at IBC 2017.
John Smith, managing director, Media Links EMEA, said: "Live events continue to appeal to viewers, bucking the general trend for the overall decline in audience figures for pre-recorded content. As a result, broadcasters recognise the value of producing live content from a variety of environments.
"However, broadcasters also need to minimise the cost of live production. Therefore, we are excited to launch the new MDP3020 at this year's IBC.
"This tiny workhorse, addresses the universal need for network protected IP transport that is highly portable, rapid to deploy, and remotely configurable," Smith continued.
"The MDP3020 uses standards including 2022-6/7, TR-01 to process ever-increasing amounts of media information over IP networks, existing broadcast networks, as well as point-to-point fibre networks offering a both cost effective and convenient solution to applications such as remote production over IP.
"Media Links specifically developed the MDP3020 for the broadcast media market where economical IP media conversion is a must-have and it will be of particular interest for sports broadcasters," explained Smith.
"It can be used in three primary configurations, either separately or in combination due to its multichannel capability: firstly, for Contribution applications, as an edge device (encoder): secondly, for Distribution applications, as a remote video playout device (decoder) and: thirdly, for Point-to-Point local video and distribution applications, when used in pairs (encoder to decoder) to offer secure and simultaneous video, audio, and data services.
"One key benefit to the MDP3020 is that it's compact and portable," continues Smith. "It is so small, it fits into a standard briefcase and can be carried in an overhead locker as hand luggage! This means connectivity can be achieved economically over long distances without the associated shipping costs of heavier equipment. Potentially, more live events can be covered, appealing to new audiences. One broadcaster has already indicated to us they anticipate offsetting the entire cost of the investment in the new equipment against the shipping costs of the kit they have been using!"
The MDP3020 incorporates a high capacity - 1GbE or 10GbE - trunk interface and multi-format support, including 3G / HD / DVB-ASI / SD-SDI with both SDI and HDMI output interfaces. The solution has been designed with upgradable functionality to ensure broadcasters' investments are future-proofed whenever changes in workflow are required during the transition to IP based infrastructures.
Smith concluded: "If you are interested in taking advantage of our solutions for economical IP media conversion please come and talk to us at IBC. We can help you really maximise available bandwidth and talk about the potential advantages of implementing new IP workflows, whether your aim is to move media simply to the next room or across the globe."
medialinks.com
Top Related Stories
Click here for the latest broadcast news stories.