Broadcast News
10/07/2017
Pitch – Creative Women Interview Simona Cristea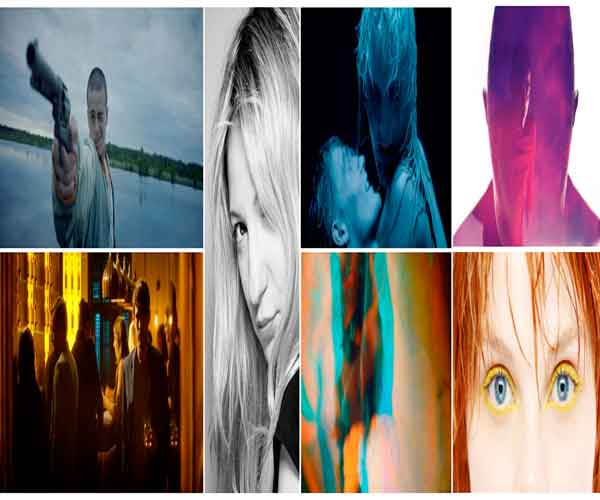 Rushes Head of Creative Colour Simona Cristea is interviewed by Pitch for their 'Creative Women' Cannes Lions special issue.
For this year's Cannes Lions edition of Pitch, the fanzine dedicated itself to shining a light on some of the incredible and inspiring women in the industry and the work that they produce.
Along with featuring Simona Cristea, Pitch also cited Rushes creative artists Sarah Breakwell (Nuke Artist) and Tania Nunes (Motion Graphics Artist), amongst their creative women.
In association with Creative Equals, Publicis, Kodak, illuminatrix, Stripes and Oath, Pitch also paid tribute to 100 Superwomen who work behind-the-scenes across the industry in a special supplement that named Rushes Managing Director Joce Capper as one such Superwoman!
You can read the full interview with Simona below…
"When people ask what a colourist does, I used to say it was like Photoshop with moving pictures," said Simona Cristea, "but it's more complicated than that." The petite and charming 38-year old Romanian is Head of Creative Colour at Rushes, and much in-demand by directors including Vicky Lawton, Trevor Robinson and duo Warren Du Preez & Nick Thornton Jones. She won three international awards for her colour grading work last year and has been described by Rankin as his "go-to colourist".
"I'm very lucky he thinks that," she said. "He really trusts me, and his films always keep me on my toes. I can never relax with anything Rankin sends me, because he always challenges you to be better and come up with original beautiful unique looks."
Working on Rushes' DaVinci Resolve System, Dolby monitors and SAN network, Cristea can "adjust the contrast, colours, add texture and grain, even adjust the framing," of an image to a point where her work challenges that of visual effects artists. "The grading suite is an incredibly powerful tool, I can accomplish a lot on the beauty side of things. I spend time working on eyes, lips, hair and skin," she added.
Cristea can use colours as a sound designer uses music, to change the viewer's mood, and says the technology has advanced exponentially since her early days working on physical film. "The machine is amazing, but at the end of the day it is just a machine and anyone can learn to operate it. Along with the specific technical skill, you need to be very artistic to excel in this career. You need to understand colours." She shows me before and after versions of Skoda's ad with Bradley Wiggins and a Superdrug beauty film: her finished frames pop and glow with vitality.
Born in Bucharest (her father a phone engineer and mother an agriculturalist), Cristea was recruited and trained as a colourist while at art school in 2001, at a time when many international movies were shot and processed in Romania (films such as Anthony Minghella's Cold Mountain were shooting there at the time). She came to the UK, after a nine-month diversion via Mumbai, in 2007, and joined Rushes four years ago. Early on she continued painting and exhibited internationally, but it's indicative of how in demand she is as a colourist, that her last show was ten years ago in Stuttgart. "I paint with my DaVinci balls now," she smiled, waving an arm at the console's colour-wheel trackballs.
Recently, for a Nike ad featuring Ronaldo, she had to colour grade several VFX layers around the pink hue of the featured football boot: "It was a nice challenge to make pink look macho," she added.
For UNKLE's Cowboys and Indians, she enhanced the sense of a melting world created in camera by directors Warren Du Preez and Nick Thornton Jones. And for Vicky Lawton's set of erotic fast cuts for Coco de Mer's Project X, Cristea created a range of different palettes for each vignette: "Because it is so fast, you can see them better if they contrast."
She has worked with Lawton again on a forthcoming BBC film, and with Warren and Nick on a two-part Bjork video about life and death, half of it noir-ish monochrome, and the other half bright fluorescence: "As it's Bjork you know it's bound to be nuts."
Many directors become friends as well as colleagues, "which is good as you spend so much time in a darkened room together."
The colourist's job is a singular skill, but Cristea is a team player. "I'm very lucky to lead an incredibly talented team at Rushes. I enjoy what I do and one of the great things about being a colourist is that every day is different and presents new creative challenges. I'm very happy."
www.rushes.co.uk
Top Related Stories
Click here for the latest broadcast news stories.