Broadcast News
25/05/2017
Genesix VideoServer V7.5 - Simpler Than Ever Before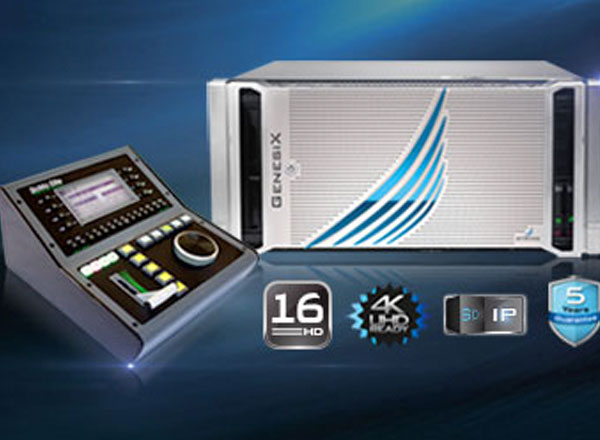 Stryme's flagship product scores a hit at half time! The new features put in the GENESIX VideoServer V7.5 simplify and speed up broadcasting.
IP gives you the edge
Choosing IP over SDI comes with several advantages: IP supports the transport protocols ST 2022-6, ST 2110 and ST 2022-7. The dual SFP+ cages are equipped with 4 video inputs and 4 video outputs for multi-channel video I/O over 10 GbE. In short, IP simplifies infrastructure needs.  
LOUDNESS strikes a balance
Volume up or volume down? STRYME has taken a step towards ending the loudness war. The GENESIX VideoServer V7.5 comes complete with loudness normalization according to EBU R128 and ATSC A/85 recommendations.  
AUTO-NAIMNG for quick & easy retrieval
AutoNaming lets you find the clips you need when you need them for editing, re-sequencing or post-production highlight cuts. Clips and camera settings are automatically named categorized in logically structured directories. Setting up and customizing individual user profiles is just as easy.
Goce Zdravkoski, CEO, said: "At STRYME, we think ahead and carefully evaluate new developments before implementing them. That way, our customers receive a consistently superior product quality and a well-conceived, future-proof system that meets their needs – today and tomorrow. This is what state-of-the-art broadcasting, automation and control technology made by STRYME is all about."
stryme.com
Top Related Stories
Click here for the latest broadcast news stories.