Broadcast News
24/07/2017
MXF: Bigger And Better To Meet Business Needs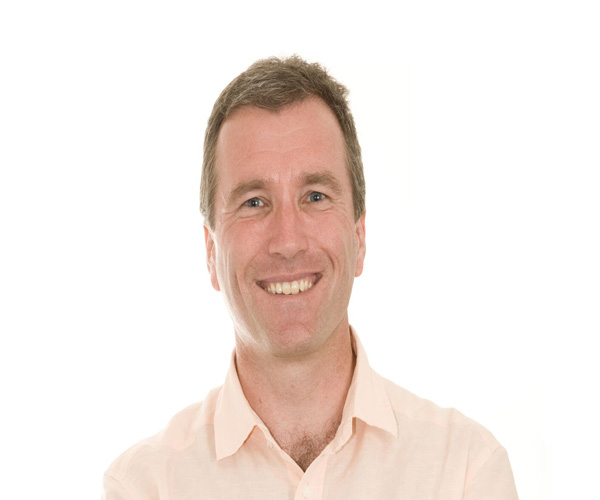 For more than a century, the people of SMPTE have sorted out the details of many significant advances in media and entertainment technology, from the introduction of "talkies" and color television to HD and UHD (4K, 8K) TV, writes Bruce Devlin, SMPTE Governor for the UK Region and Mr. MXF.
MXF, the Material eXchange Format, is a container format for professional digital video and audio media defined by a set of SMPTE standards.
MXF has matured over the past 13 years. While it already has a phenomenal market share of professional media exchanged around the world, MXF is still growing. MXF already powers the whole of digital cinema – just about every professional television camera, every major broadcast playout station and probably most satellite playout stations. Anyone watching linear television anywhere in the world is seeing pictures that have been through MXF from three to 20 different times throughout their life cycle.
In short, MXF is working, and better than ever. SMPTE published the MXF standard in 2004, and since that time it has been continually refined to improve the business of cinema and broadcast worldwide. Every day, there are more applications and uses for MXF.
The next big development in the realm of MXF is IMF, SMPTE's Interoperable Mastering Format. IMF takes the best of computer technology, including the eXtensible Markup Language (XML), and the best of broadcast media technology, which is MXF. Powered by MXF, IMF enables a new way of handling broadcast distribution. All the media, captions and subtitles are in single Essence MXF Track Files: This is a remarkable convergence of technologies as the global economy of broadcast moves more towards multiplatform and streaming, rather than single-output linear TV.
Viewers are not concerned about the complexities of global versioning and distribution; they just want easy access to content. IMF is at the heart of the efficient manufacturing pipeline that addresses this demand. It solves the problem of describing many different versions in a way that's machine- and automation-friendly.
Through a number of plugfests throughout Europe and North America, the vendor community, user community and facilities have worked together to ensure IMF metadata with MXF Track Files can be successfully created, exchanged and read. The results have been good, with nearly everything working seamlessly. The European Broadcasting Union (EBU), the Digital Production Partnership (DPP) and North American Broadcasting Association (NABA) are addressing the constraints for IMF tools that would allow the format to work well for television.
Working groups within the MXF community are considering expanding the sorts of content that can be put into MXF, and a recent accomplishment is the mapping of Apple ProRes into MXF, now available from SMPTE as Registered Disclosure Document (RDD) 44: 2017. Both Sony and Panasonic have mapped their latest ultra-high-definition (UHD) versions – XAVC and AVC Ultra, respectively – of the Advanced Video Coding (AVC) standard into MXF.
The new standard SMPTE ST 2094-2 Dynamic Metadata for Color Volume Transform allows MXF to carry time specific metadata for high dynamic range (HDR) applications. In most cases, mapping of that metadata into MXF can be applied, pretty much, regardless of which codec is being used for video compression. MXF is the glue that's holding all of these different file-based components together.
The recent mapping of the Academy Color Encoding System (ACES) means that no matter what colour volume the original was shot in, a single workflow can be used to generate all of the deliverables with all their varying colour spaces: This is an exciting achievement, and it's also going into the MXF and IMF formats! As a result, a production master can be represented by just one set of pixels, one essence-contained format, and one description of all the different variations of a title for everyone watching around the world. The storage, workflow and cost savings will be massive.
IMF will power a dramatic shift in how content producers operate in today's multi-version world. But there is still more work to do, and contributions from people doing real work with the format will be invaluable in making IMF and MXF even more interoperable. SMPTE has released the MXF Time Code Study Report and is seeking feedback from anyone who ever has had issues with time codes and MXF. The report is available at http://smpte.org/standards/reports. It documents what people are doing today and highlights some changes that ought to occur to make Time Code and MXF work better together. The more feedback SMPTE receives on the report and its conclusions, the better SMPTE can use real-world data to improve MXF and make it an even more useful means of handling media content.
www.smpte.org
Top Related Stories
Click here for the latest broadcast news stories.