Broadcast News
09/05/2017
Scrub Supplies Equipment For ITN Productions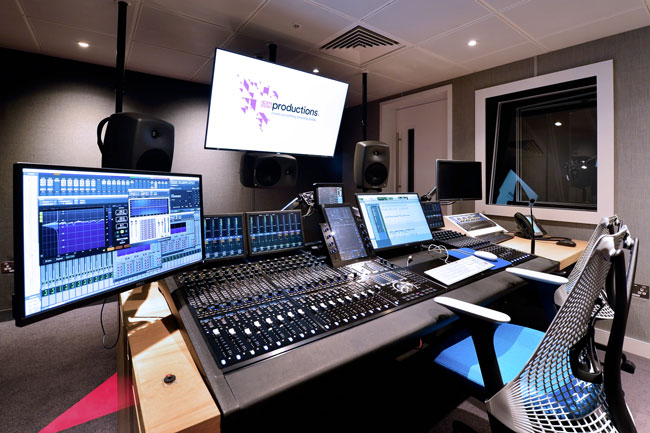 Scrub, the Soho-based and post-focussed division of HHB Communications, has supplied a ProTools | S6 console and Genelec monitoring for a new audio suite at ITN Productions.
Based in London, ITN Productions is the creative and commercial arm of the news organisation, and produces bespoke content for broadcasters, businesses, brands, rights holders and digital channels. In just five years, in-house post-production facilities at ITN Productions have grown to 60 edit suites; most recently with the addition of a new audio suite with equipment supplied by Scrub.
Olly Strous, Head of Post Production, said: "We supplemented our original D-Command audio-suite with a new S3-equipped room back in 2015. Adding an Avid Dock last year really supercharged the S3 but the new 24-fader S6-equipped room takes our production efficiency to a whole new level.
"A lot of our work is fast turnaround, so we often have to work quickly. Critically, the S6 gives us the capacity to produce so much more than simply a competent, R128-compliant mix, empowering our operators to do their best and most creative work, even in the short time available. We're heavily invested in Avid technology across the facility. It's what the talent wants and expects to work on, so the S6 made perfect sense."
He continued: "We rely on the uncompromising performance and consistency of Genelec monitoring across every edit suite. And although the new audio suite is an acoustically designed space, the auto-calibration feature of the new 5.1 Genelec DSP system really helps to optimise performance."
Commenting on the choice of supplier, Strous said of Scrub: "The team at Scrub knows everything there is to know about audio technology, and we're very confident in giving them our custom. From spec'ing the system through to installation and on-going support, Scrub are always helpful and very thorough. A few months into using the new S6, they were happy to reconfigure the console slightly to fit precisely with our way of working, and also recalibrated the speakers to ensure that no reflections had moved. Working with Scrub is always a positive experience."
As well as the S6 M40 24-fader console and Genelec 5.1 DSP active monitoring system, Scrub also supplied ITN Productions with a range of plug-ins, microphones, storage, video-capture cards and ancillary equipment.
www.hhb.co.uk
(JP/LM)
Top Related Stories
Click here for the latest broadcast news stories.