Broadcast News
03/04/2017
Procam Projects To Supply Cine 4k Camera For The Who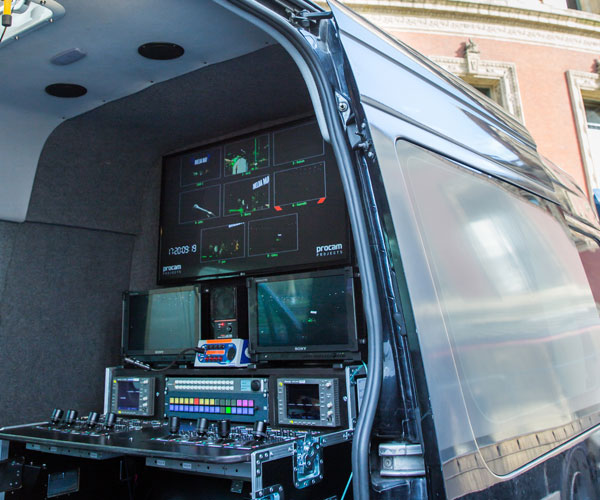 Procam Projects has been chosen by EP-PIC Films & Creative as the sole camera supplier for the filming of the celebration of Teenage Cancer Trust's 100th show, performed by The Who at the Royal Albert Hall on Saturday 01 April.
In partnership with the Teenage Cancer Trust, EP-PIC Films & Creative and Eagle Rock Entertainment, Procam Projects provided six ARRI Amiras, two Alexa Minis and four Sony A7S II. All the ARRI cameras were racked through a centralised engineering portable production unit gallery. This was enabled by Procam Projects' recent investment of 13 Ereca Cam Racers and five Stage Racers.
Andy Hayford, Business Development Manager at ARRI Cine Technik, said: "This partnership with Procam marks ARRI's largest multicamera shoot to date in the UK, using the Alexa Mini and Amira cameras."
Cine 4K lenses included the Angenieux Optimo, Canon CN7 17-120mm, Canon 18-80mm, CN20 50 – 1000mm. Combined with Procam's extensive cine and 4K camera lens inventory, Procam Projects is unparalleled in the UK production market in being able to offer clients a live cine workflow on multiple camera formats.
John Brennan, Group CEO, of Procam, said: "Procam Projects is honoured to offer their support to EP-PIC Films, Eagle Rock and Teenage Cancer Trust for what is sure to be an unforgettable show. Procam Projects was set up to meet the scale and ambition of modern productions across music, entertainment, reality and live production, so a project of this nature is exactly what our division was set up to accomplish."
Emer Patten, of EP-PIC Films & Creative, said: "EP-PIC is delighted to be working in conjunction with Eagle Rock and the Teenage Cancer Trust to produce this film of The Who's historic performances of Tommy. We're especially pleased and also really grateful that Procam Projects is able to lend their support to this charity event, and to provide a robust technical solution with the highest creative aesthetics in mind; we have a selection of digital cinema cameras and lenses which will make our final film look incredible. Their support for the charity has been very generous - it's really wonderful."
2017 will be the 17th year that Teenage Cancer Trust Honorary Patron, Roger Daltrey CBE has been the driving force behind Teenage Cancer Trust at the Royal Albert Hall. The shows are the charity's flagship annual fundraiser, raising millions to provide specialist care for young people with cancer.
procamprojects.com
teenagecancertrust.org
Top Related Stories
Click here for the latest broadcast news stories.