Broadcast News
08/03/2018
Procam And Take 2 Become CarbonNeutral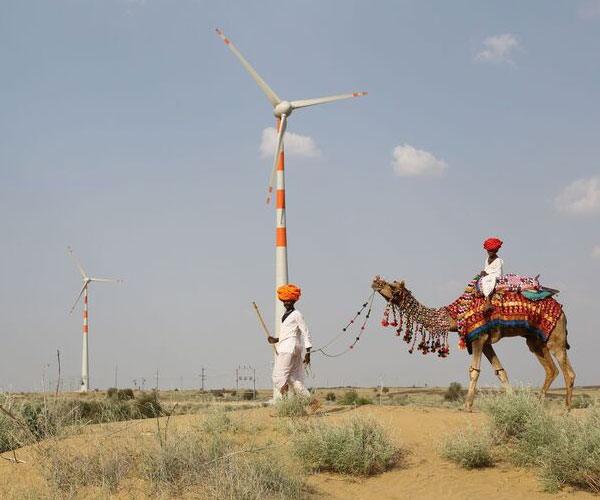 Process and Take 2 have revealed that they have achieved CarbonNeutral company certification.
The two hire firms have achieved this certificate by working with Natural Capital Partners, experts in the delivery of solutions for positive impact on carbon, renewable energy, biodiversity and water.
Procam and Take 2 have achieved net zero greenhouse gas (GHG) emissions in accordance with The CarbonNeutral Protocol, the global standard for carbon neutral programmes. This involved a rigorous and independent assessment of the CO2 emissions produced from gas, company vehicles, electricity, electricity losses, water supply, water treatment, business travel, business hotels, waste, staff commuting and 3rd party deliverables, coupled with an offset-inclusive emissions reduction program.
Procam and Take 2 are supporting the West India Wind Power project which is located across three districts in India – Jaisalmer, Rajkot and Surendranagar. This Verified Carbon Standard (VCS) wind power project plays a key role in helping India meet its growing energy demands while supporting the transition to a low carbon economy.
The project consists of 242 turbines, each with a capacity of 800kW. Annually the project delivers approximately 375,000 MWh of zero emissions renewable electricity to India's national grid, reducing CO2 emissions by displacing electricity which would have otherwise been drawn primarily from fossil fuel power stations. This improves local air quality while avoiding solid waste generation associated with coal-fired power plants.
"As a forward-thinking company, we see it as our responsibility to neutralise our impact on the environment by taking the necessary steps to offset our carbon footprint and achieve CarbonNeutral status," said John Brennan, Group CEO, of Procam Group. "We are proud to be the first hire facilities to take the lead in being part of the solution and will continue to work with experts to determine and further implement best practices on a much larger scale. I sincerely hope others in the industry will join us by making the same commitment."
www.procam.tv'
www.take2films.co.uk
Top Related Stories
Click here for the latest broadcast news stories.