Broadcast News
14/11/2016
GatesAir Wins Second Phase Of Bangladesh Project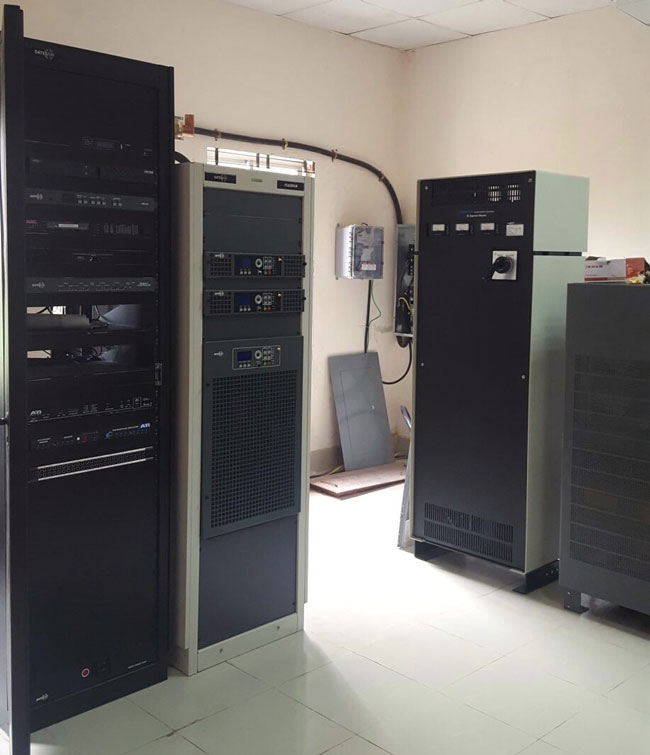 GatesAir has announced that it has has won phase two of Bangladesh's national HD Radio rollout.
The turnkey system consists of two self-contained FM radio stations with GatesAir Flexiva FAX air-cooled 10kW FM transmitters, antenna systems and all auxiliary and support equipment.
Bangladesh Betar awarded the contract as the first phase of the GatesAir-supported rollout moves forward. The initial phase, which covers the capital city of Dhaka, also includes two GatesAir Flexiva FAX 10kW transmitters and is targeted for completion by the end of 2016. The second phase will cover the cities of Mymensingh and Gopalganj, with an expected on-air date of June 2017.
The GatesAir Exgine4 HD Radio platform, which simplifies signal flow and connectivity across the architecture, is vital to each system. The complete system includes GatesAir's FlexStar HDI-200 Importer and HDE-200 Exporter at the studio, and the FlexStar HDx exciter at the RF plant. The complete system supports all HD Radio program audio and program-associated data (logos, station ID information, artist/song data) over a single, bandwidth-efficient stream, with the ability to incorporate additional services in the future.
In addition to site planning, design, integration and commissioning services, GatesAir will continue to provide extensive training services around system operation and transmitter maintenance, both in Bangladesh and at its Quincy, Illinois, manufacturing centre.
Mr A.K.A.M. Fazlul Hoque, Project Director at Bangladesh Betar Engineering, said: "GatesAir's professional services, reliable systems architecture and high-efficiency transmitters provide value across the project duration, and will enable us to operate a cost-efficient, low-maintenance hybrid FM and HD Radio service for a large portion of our population for many years. GatesAir's bandwidth-rich HD Radio platform will also allow us to add more audio channels and data services in the future without requiring any significant additional investment in resources. Above all, their detailed planning and quick turnaround are consistent with our scheduled rollout plan.
"We also appreciated them welcoming Mr. Ahmed and Mr. Bhuiyan to tour the GatesAir manufacturing center to confirm product quality assurance and further strengthen the relationship between GatesAir, Bangladesh Betar and the Bangladesh Government."
www.gatesair.com
(JP)
Top Related Stories
Click here for the latest broadcast news stories.