Broadcast News
26/03/2018
GatesAir Simplifies HD Radio Architecture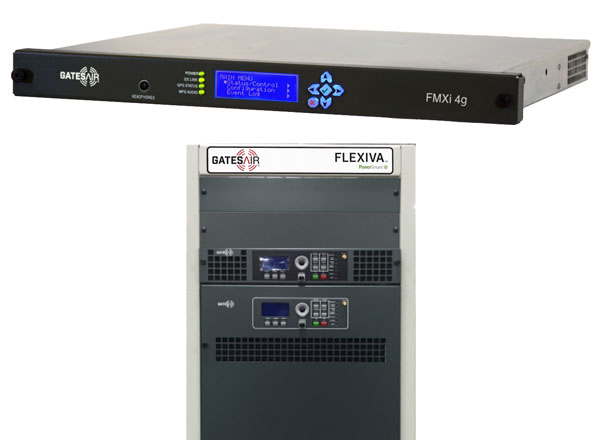 GatesAir, a global leader in wireless, over-the-air content delivery solutions for radio and TV broadcasters, is bringing new innovations to its HD Radio product portfolio powered through its fourth-generation Flexiva™Importer/Exporter. In addition to virtually eliminating maintenance through a fully embedded architecture that combines both functions, the new FMXi 4g becomes the industry's first HD Radio Importer/Exporter solution to provide dynamic time and audio correction. GatesAir will introduce the FMXi 4g and other new HD Radio enhancements for audio and data transport at the 2018 NAB Show.
Diversity Delay is a critical component of the HD Radio listening experience. The GatesAir-exclusive algorithm inside the FMXi 4g ensures proper time alignment between analog (FM) and digital (HD Radio) signals, and improves the listener experience by removing the objectionable blending artifacts. As the digital signal transitions to analog and back, the lack of proper time alignment prevents program linearity for the listener due to an eight-second delay between the analog and digital broadcast.
HD Radio Diversity Delay was first only achievable through manual adjustments, and later through interoperability between modulation monitors and either exporters or audio processors. GatesAir's innovation eliminates all manual and external device needs to enable time alignment by integrating specialized Diversity Delay software inside the FMXi 4g.
Rich Redmond, chief product officer, GatesAir, said: "The software intelligence built into the FMXi 4g aligns the time, levels and phase of the audio to remove undesirable artifacts and deliver a clean and engaging audience experience. We believe that this will prove valuable not only to broadcasters that deliver from a single transmitter, but also for single-frequency networks that have multiple, overlapping transmitters delivering precision-timed HD Radio content across larger markets and terrain-challenged regions."
FMXi 4g customers will further benefit from the convergence of Importer and Exporter functions into a single software-embedded system. The removal of a standalone, computer-based Importer or Exporter eliminates the boot-up process, removes moving parts and frees broadcasters from troublesome PC-based applications. HD Radio implementation is greatly simplified by integrating the Importer and Exporter and eliminating complex external networks, clocking and GPS references between disparate systems which, substantially raises the possibility of packet loss and other imperfections.
To further combat data loss, GatesAir will demonstrate how its newIntraplex IPConnect device for reliable and secure data transport can more effectively manage large data payloads across the E2X connection.
Redmond added: "The seamless integration of IPConnect into the Gen4 architecture smooths the very heavy signal bursts that are common across the E2X path. The quality of service significantly improves through a reduction in dropouts and buffering instances that have long challenged HD Radio broadcasters."  
GatesAir will demonstrate its complete HD Radio Gen4 solution alongside its complete range of high-efficiency Flexiva FLX liquid-cooled and FAX air-cooled transmitters; and low-power Flexiva LX models.
gatesair.com
gores.com
Top Related Stories
Click here for the latest broadcast news stories.