Broadcast News
20/10/2016
Timecode Systems' SyncBac PRO Now Shipping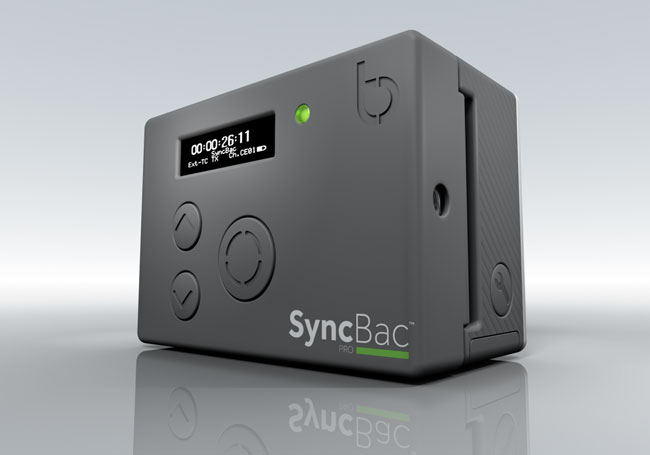 Timecode Systems has announced that its SyncBac PRO solution is now shipping.
The wireless, embedded timecode sync solution for GoPro HERO4 Black and Silver cameras was introduced at NAB 2016 in April. It is now available to purchase through the company's network of resellers.
Demand for more multidimensional content has increased, and as a result, production teams are increasingly using GoPro cameras to help them capture multiple points of view. While GoPro HERO4 Black and Silver cameras are used in the broadcast world, they are not specifically designed for professional use in television production. As a result, integrating footage into the edit workflow has often been a time-consuming and manual process. By clipping a SyncBac PRO to the cameras, this is no longer an issue. By enabling the GoPro to generate its own frame-accurate timecode, the SyncBac PRO is able to wirelessly timecode sync multiple GoPros with pro cameras and pro audio devices over long-range RF.
Paul Scurrell, CEO, Timecode Systems, said: "SyncBac PRO has definitely attracted the attention of the broadcast industry since we launched the product in April. As well as being one of the first GoPro accessories to be verified by the Works with GoPro initiative, SyncBac PRO has also won an IABM Game Changer Award, and we've been flooded with requests from production teams eager to use it on their shows. We knew that synchronising GoPro footage was a struggle in the professional film and broadcast world, but we've still been astonished by the huge demand for SyncBac PRO.
"We completely understand and appreciate how important this particular product is to our customers. The ability to timecode sync GoPros is something the professional broadcast community has been crying out for. As a result, we had to be 100 percent certain that SyncBac PRO would deliver on our promise to dramatically simplify the process of editing GoPro content by enabling footage from these cameras to easily integrate into the professional broadcast production process."
Image: SyncBac PRO – Wireless, embedded Timecode Sync for GoPro HERO4 black and silver cameras.
www.syncbac.com
www.timecodesystems.com
(JP/LM)
Top Related Stories
Click here for the latest broadcast news stories.