Broadcast News
26/08/2015
Scrub Installs Pro Tools Upgrades And Soundminer Pro To The Soundhouse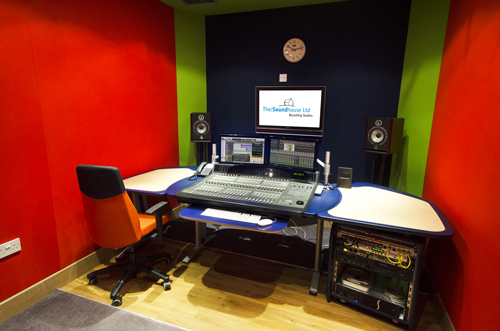 Scrub, the division of HHB specialising in post-production, recently supplied upgrades to the latest Pro Tools HD systems for all seven of The Soundhouse's recording studios and edit suites. A Soundminer HD Plus asset management system was also installed.
The Soundhouse specialises in radio drama and regularly works on large cast recordings for the likes of the BBC. One of London's most experienced recording and post-production facilities, Soundhouse has been delivering high-quality audio productions for three decades.  
Senior Recording Engineer and MD Phil Horne has been working with Pro Tools since version 3 and notes a major increase in speed and performance with the latest systems: "We were one of the first studios in the UK to use Pro Tools and have grown with the system. The latest version is extremely fast and offline bounce is a great new feature."  
The Soundhouse has had a long-standing relationship with HHB and relied on Scrub's Pro Tools expertise for the recent upgrades. "Scrub has been extremely helpful and quick in coming up with a system that met our budget and their technical support team is extremely knowledgeable. They were very creative in suggesting upgrade options and installed the system very quickly," Phil added.
The speed and functionality of the Soundminer HD Plus system has also improved the efficiency of The Soundhouse's workflow. A versatile asset management system, Soundminer HD Plus provides an integrated metadata management tool, advanced sound design functions, a DSP processing host and much more. Phil comments: "Soundminer is fantastically quick and the search functionality is amazing. It allows us to highlight and use only the parts we need from a long sound clip, a lengthy process with our old system that is now effortlessly executed by Soundminer."
Scrub Sales' Devin Workman comments: "The Soundhouse is a well-respected company and it was great to work with them on this project. We were able to provide them with a bespoke package for their Pro Tools upgrades and a cost-effective option for the Soundminer HD Plus installation."
hhb.co.uk
thesoundhousestudios.co.uk
Top Related Stories
Click here for the latest broadcast news stories.