Broadcast News
01/09/2017
Timecode Systems Delivers For Dance Music Event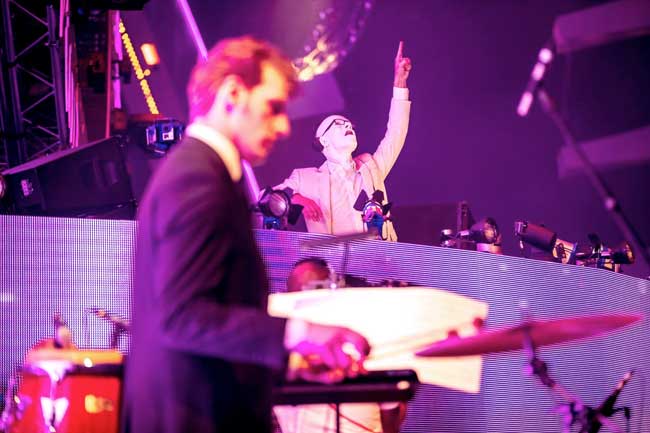 Timecode Systems has completed a project working alongside the team behind dance music event Sensation.
Timecode Systems' SyncBac PRO and SyncBac VR solutions were used to create a single wireless workflow to sync and control 360-degree filming and standard GoPro cameras shooting 'The Final' Sensation dance show at the Amsterdam ArenA in July. The solution simplified the process to synchronise and centrally control the cameras in multicamera setups and virtual reality rigs, and then align the video content accurately with separate stereo, DJ-mixed audio and ambisonic crowd atmosphere. This enabled Sensation to produce a suite of 360-degree videos and standard platform content to create an online experience for fans.
"It's important that when DJs have finished their performances and need to travel to the next location, their teams can edit content in a plane or car easily and efficiently," said Peter Hillebrands, Music Manager for Sensation Worldwide. "The vision is that by the time they arrive at the next show, they can upload to social media fresh new clips from a performance that took place just a few hours earlier. The SyncBac VR system highlighted just how much time could be saved by eliminating manual sync processes. It proved that powerful, immersive video content for music events and festivals can be produced efficiently, cost-effectively, to tight timescales, and with minimal labour and effort."
At the core of the workflow was a :pulse base station generating the master wireless timecode for all video and sound sources. Synced to the :pulse were 360RIZE PRO 10 and PRO 7 SyncBac PRO VR rigs. Each rig contained GoPro HERO4 cameras with SyncBac PROs, and they were positioned to acquire footage from both the DJ podium and the orchestra. Multiple separate GoPro HERO4 cameras with SyncBac PRO units were positioned in key locations around the venue. To complete the system, an audio recorder using an UltraSync ONE timecode unit was set up to capture sound.
This configuration allowed all sources to stay synchronised throughout filming over long range RF. After recording had finished, multiple timecode-stamped MP4 files were produced, ready to be imported directly for stitching and editing. No other manual work to align GoPro content was required during shooting or ahead of stitching.
"For 360-degree videos to be truly immersive, they need convincing sound that matches perfectly with the visuals, otherwise the brain doesn't buy into the illusion you're trying to create," commented Paul Scurrell, CEO of Timecode Systems Limited. "By using our system to synchronise video and audio, it's easier to replicate the natural listening experience in the finished video. And the flexibility of the system means at the end of filming you also have the option to use the synchronised footage from each of the cameras in the 360-degree rigs to create a standard platform video with ease, allowing the creation of a whole range of engaging video content at an affordable price."
Image: SyncBac VR capturing 360-degree video content at 'The Final' Sensation dance event in Amsterdam.
www.timecodesystems.com
www.syncbac.com
Top Related Stories
Click here for the latest broadcast news stories.