Broadcast News
20/04/2017
Timecode Continues GoPro Collaboration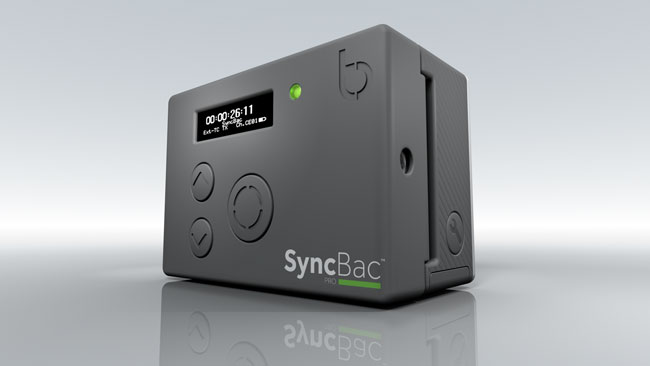 Timecode Systems has continued its collaboration with GoPro's Kolor team to implement a new timecode sync feature into its Autopano Video Pro stitching software.
By sharing and combining technology, the companies have developed a virtual reality workflow solution that delivers the benefits of professional standard timecode synchronisation to VR and 360 filming.
Time-aligning files from the multiple cameras in a 360° VR rig can be a manual and time-consuming process if there is no easy synchronisation point, especially when synchronising with separate audio. Visually timecode-slating cameras is a disruptive manual process, and using the clap of a slate (or another visual or audio cue) as a sync marker can be unreliable when it comes to the edit process.
The new sync feature, included in the version 3.0 update to Autopano Video Pro, incorporates full support for MP4 timecode generated by Timecode Systems' products. The solution is compatible with a range of custom, multi-camera VR rigs, includes rigs using GoPro's HERO4 cameras with SyncBac PRO for timecode, and other camera models using alternative Timecode Systems products. This enables VR filmmakers to have the freedom to shoot creatively and efficiently, without being restricted by manual processes, and knowing that every camera in the rig is shooting in frame-level synchronisation. Whether filming using a two-camera GoPro HERO4 rig or 24 cameras in a 360° array creating resolution as high as 32K, the solution syncs with the same efficiency.
The end results are media files that can be automatically timecode aligned in Autopano Video Pro at the push of a button, offering a new way for professional VR content producers to streamline the capture and postproduction of 360° video.
Timecode Systems and GoPro's Kolor team have created a VR sync solution that increases the opportunity to widen the application of VR filming in film and broadcast productions. For example, there is now scope to extend the solution beyond the VR rig, to synchronise 360° video with standard video content and also any separately recorded timecoded audio.
Paul Bannister, Chief Science Officer of Timecode Systems Limited, explained: "We're giving VR camera operators the confidence that they can start and stop recording all day long without the hassle of having to disturb filming to manually slate cameras; that's the understated benefit of timecode. Our VR solution offers massive time-saving benefits in the edit suite and minimises disruptions to the creative filming process – something everyone from camera operators to the on-screen talent will appreciate. This a win-win situation: a win for artists, producers, and DOPs, and a win for postproduction."
"To create high-quality VR output using multiple cameras to capture high-quality spherical video isn't enough; the footage that is captured needs to be stitched together as simply as possible – with ease, speed, and accuracy, whatever the camera rig," said Alexandre Jenny, Senior Director of Immersive Media Solutions at GoPro. "Anyone who has produced 360 video will understand the difficulties involved in relying on a clap or visual cue to mark when all the cameras start recording to match up video for stitching. To solve that issue, either you use an integrated solution like GoPro Omni with a pixel-level synchronisation, or now you have the alternative to use accurate timecode metadata from SyncBac PRO in a custom, scalable multicamera rig. It makes the workflow much easier for professional VR content producers. It's very exciting for us to offer solutions that give such significant and immediate benefits to our users."
Timecode Systems is part of the GoPro Developer Program. The SyncBac PRO is a verified 'Works with GoPro' product.
Image: Timecode Systems' SyncBac PRO.
www.gopro.com
www.timecodesystems.com
www.syncbac.com
(JP/LM)
Top Related Stories
Click here for the latest broadcast news stories.