Broadcast News
04/10/2016
Rotolight Chosen As Exclusive LED Lighting Supplier To Celebro Media Studios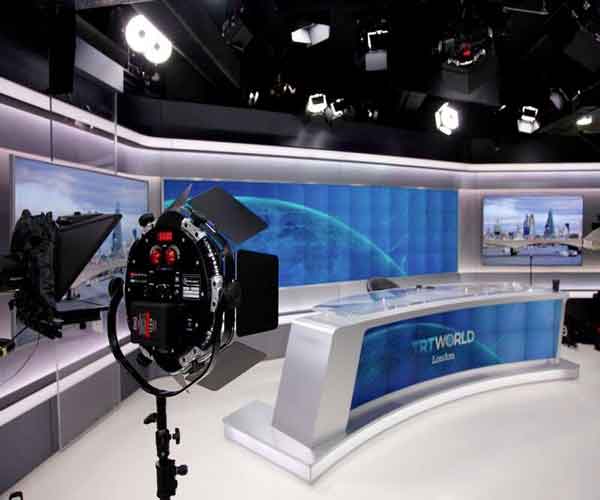 Rotolight has been selected as the exclusive LED lighting supplier to Celebro Media Studios.
Celebro Media Studios was specifically designed for live television applications. "The idea is that any client who makes live television can come, walk into our space and very, very quickly put a live television programme on air," said Wesley Dodd, CEO of Celebro Media Studios.
The studios are used by several global broadcasters, including the BBC, MTV, and TRT World, the Turkish state broadcaster.
"We wanted to be at the forefront of technology, everything from the monitors on the wall, to the cables under the floor are suitable for 4K transmissions," said Dodd. "This of course extended to the lighting, too. A lot of people in our industry are sceptical when it comes to LEDs as they've probably had problems with too much green light, flickering or some other kind of issue. We had to fight through those perceptions to some extent and go and find a light that just didn't have any of those problems."
The Rotolight Anova produces class leading colour accuracy, and a powerful soft light output of up to 6900 lux at 3 feet, whilst only consuming 48 watts at full power, making it one of the most efficient LED lights on the market.
"The Rotolight Anova is really the perfect light for working in the live television environment. We are able to light people accurately and very, very quickly, which has saved us time, mistakes on air, and a lot of money. The power efficiency and the lack of maintenance were a massive deal for us. If we were using anything else, tungsten or fluorescents, we would be spending time replacing them. We've been spoiled and we don't know how lucky we are."
Initially the studios used 11 Rotolight Anova V2 bi-colour lights for use in various productions. This has since extended to more than 50 units, as a result of the light's energy efficiency, lower UPS loading, unique soft light output and signature catch light effect.
The recently launched Rotolight Anova PRO is the latest in the Anova product family and is the ultimate LED studio and location light that features five patented, industry-first features which save significant time and money, while enabling greater creativity for directors of photography (DOPs) and cameramen in studio or on location. The features include CineSFX, a suite of customisable cinematic lighting effects; FX Slave, for slaving light sources to the CineSFX; True Aperture Dimming, a feature that calculates and displays F-stop values; Designer Fade, customised fade up/down effects; and High Speed Sync Flash (HSS), that provides powerful HSS flash with zero recycle time at 150% of the maximum continuous light output.
www.rotolight.com
Top Related Stories
Click here for the latest broadcast news stories.