Broadcast News
15/11/2019
Kinotehnik: Best In Class Lighting For Compact Lighting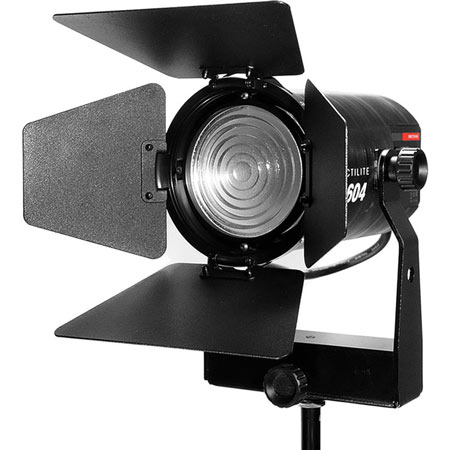 We all know very well how reliant on lighting we are to capture images in all forms of filming and photography. Quite simply, without lighting, things would be very different indeed and this is why we find ourselves with an abundance of lighting choices; most offering specific USPs to serve their individual niche. 
Enter the Practilite range from the Estonian lighting master brand, Kinotehnik. Founded by Tõnis Liivamägi in 2005, Kinotehnik products were born from a quest for innovation and have been designed to perfectly serve documentary filmmakers, journalists and small camera crews who require compact, light, yet tough and reliable lighting equipment.  
Kinotehnik's Practilite lighting range boasts some of the most reliable, user-friendly technology, including a dedicated mobile application, which offers ultimate control and speed, meaning users won't miss critical shooting time, gaining the ability to simply adjust brightness and colour temperature.  
Kinotehnik's range of lighting offers users the option to power their devices from either mains or battery power with a V-Lock mount for use with a variety of compatible battery brands. This best-in-class performance ensures a level of trust with end-users with clients that range from beginner DSLR-filmmakers to enthusiasts and professional users alike. 
Upon recently announcing exclusive UK partnership with Kinotehnik, Mike Tapa of MTF Services said: "We're extremely pleased to announce this new and exclusive partnership with Kinotehnik and we're proud to offer their entire range of excellent products to our existing and future customers. Kinotehnik is an impressive company with even more impressive products. They are producing the highest quality and most innovative products and accessories for the sector that they serve and we believe that they are among the best currently available." 
New Versatile 2-Way Charging Dock from BLUESHAPE
BLUESHAPE, Italian innovators in power solutions has developed a superb 2-way charger for camera ops, 2nd ACs and others who need a reliable dock to replenish their batteries.
With unrivalled versatility, exceptional design and trusted reliability, the CVTR2P and CGTR2P models offer users several outstanding features that set them apart from other power solutions in the current market.
With an ability to charge ANY BRAND of V-lock or 3-stud battery, the 2-way charger delivers up to 6.0A of power per channel when charging large batteries, but will automatically adapt to a slower speed for smaller batteries. Furthermore, this smart power automation also optimises the charging speed dependent on the condition of the battery to maximise its lifespan. This is made possible by the charger's native precise BMS controlled charging that avoids stress, overheating and overcharging at all times.
The charger can also serve as a DC-UPS, meaning that power is always available via the XLR outlet whilst batteries are charging and if there's a power cut, the AUX port will remain active, powered by the installed batteries.
These outstanding features, coupled with retractable feet and switchable fan, make this 2-way dock from BLUESHAPE a must-have for those who need reliability as a primary function.
Both the BLUESHAPE 2-way dock and Kinotehnik Practilite range are available in the UK from MTF Services.
Tel: +44 (0) 208 881 7650
www.mtfservices.com
www.lensadaptor.com
This article is also available on
BFV online
Top Related Stories
Click here for the latest broadcast news stories.