Broadcast News
03/10/2016
PlayBox Technology To Attend Broadcast India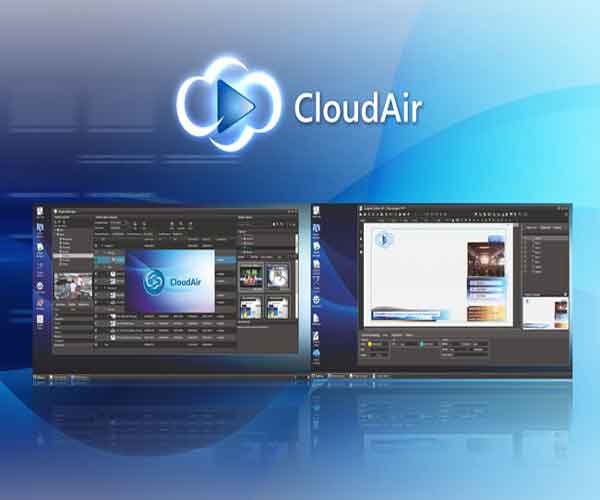 PlayBox Technology has announced it will be in attendance at Broadcast India. On show will be the company's latest server-based Neo and cloud-based CloudAir broadcast playout solutions.
"The PlayBox Neo product family is designed primarily for broadcasters who choose to possess, and operate their own technical infrastructure on site," said Pavlin Rahnev, CEO, PlayBox Technology. "Having recouped their initial investment costs, many broadcasters have operated that way for decades and will doubtless continue to do so. With an annual maintenance contract, their playout system is fully supported both in terms of technical support, new feature upgrades, plus ongoing compatibility with new file formats and signal distribution standards. PlayBox and PlayBox Neo deliveries have now surpassed 17,000 television playout and branding channels, maintaining PlayBox Technology Limited as the world's leading provider of file-based 'channel-in-a-box' playout solutions."
"CloudAir attracted a huge amount of interest at NAB and IBC this year, both as a complete SaaS-based solution and to supplement existing AirBox Neo server-based infrastructure," added Don Ash, president, PlayBox Technology. "CloudAir opens up an entire new area of operational freedom by allowing extra channels, extra storage and extra facilities to be accommodated quickly and easily. Combining PlayBox Neo and CloudAir in a server/cloud hybrid concept offers broadcasters the best of both worlds, enabling established PlayBox Technology AirBox customers to operate a completely independent resource based on locally proven working practices and infrastructure which they can rescale whenever they choose.
"PlayBox Technology broadcast automation supports all existing input/output interfaces, all video and audio standards and all industry-standard graphics and compression formats. Our systems integration partners thus have the ability to deploy practically any third-party MAM solution with AirBox Neo. Here again, CloudAir allows media assets to be stored online with the option of secure access from any IP connected location. That will become an increasingly attractive option as the media industry migrates to 4K with the associated large storage requirement and high delivery bit-rates."
Senior representatives attending Broadcast India include Pavlin Rahnev and PlayBox Technology India CEO Rajiv Puri.
www.playboxtechnology.com
Top Related Stories
Click here for the latest broadcast news stories.