Broadcast News
29/06/2016
Oisin Lunny To Host IBC Rising Stars Event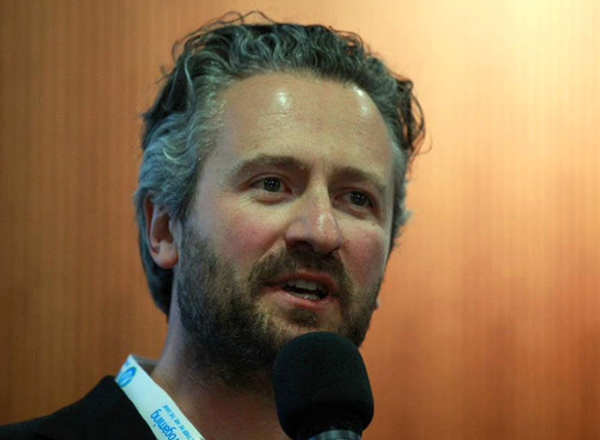 Oisin Lunny will host the IBC Rising Stars 2016 event, it has been announced.
The event takes place on Saturday 10 September in Amsterdam, and is an initiative by IBC to empower the next generation of media and entertainment professionals.
As host, Oisin will give the audience a fresh perspective on how to pursue opportunities and find a career path in a fast paced environment. Together with other successful media leaders, Oisin will lead sessions providing career guidance and advice on new and future skills to supercharge careers in media and entertainment, at a time when the accelerating power of technology is transforming workplaces and jobs.
He said: "IBC has without doubt been the essential conference covering tech innovation around broadcast interaction, and with the accelerated pace of transformation today, it's never been more important to support the industry leaders of tomorrow. I'm honoured to be a part of the Rising Stars initiative and looking forward to a great event.
"When it comes to career strategy, I'm a great believer in following not only your intellect but also your heart. I believe these especially curated Rising Stars sessions from global leaders in media and technology will offer some career-changing inspiration. This is a perfect opportunity for learning, sharing and serendipity, and also the chance to connect with the creative business leaders of today and tomorrow."
Oisin is part of the Market Development team at mobile engagement specialists, OpenMarket. He speaks and moderates at conferences globally and contributes to The Guardian, B2B Marketing, Digital Doughnut and others. Oisin also sits on the advisory board for The Economist Big Think, chairs the Fundraising Online advisory panel and maintains a parallel profile as film composer, producer and DJ. With over 25 years' experience working in the creative and technology industries, Oisin is perfectly positioned to help a new generation navigating through the Rising Stars sessions and get the most out of the opportunity as part of the IBC event.
His career includes being part of the Hip-Hop collective 'Marxman', which collaborated with Gangstarr and Sinead O'Connor, and supported Depeche Mode & U2, to managing Habbo Hotel, the world's largest social space for teens. He has released music as 'Firstborn', and composed music for films such as After The Dance, Men Of Arlington, The Mean Machine and Human Traffic as well as various TV and advert commissions.
The IBC2016 Rising Stars event takes place at RAI Amsterdam, 10 – 11 September. Further information can be found here: IBC.org/rsprogramme.
IBC.org
Top Related Stories
Click here for the latest broadcast news stories.