Broadcast News
17/06/2016
Sony Launches IP Live Production Studio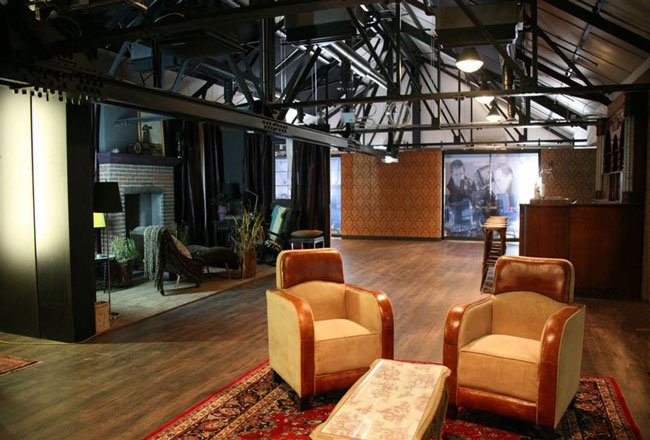 Sony has announced the launch of an IP Live Production Studio as part of its Digital Motion Picture Centre Europe (DMPCE).
Located at Pinewood Film Studios, the facility represents Sony's commitment to developing IP solutions. The new studio will demonstrate the full IP ecosystem, act as a training centre and test bed for third party interoperability.
It will highlight what the industry can achieve, showcasing the scalability and benefits of Sony's Networked Media Interface, which delivers low latency and noise-free switching of HD and 4K video, audio and metadata via standard network infrastructures. It will also support IP initiatives as a hardware tool and establish itself as a training ground for professionals.
The IP Live Studio will be made available for partners that are part of the IP Live Alliance, allowing them to interface their own equipment with the Sony system. With an ever-increasing range of IP-compatible software and kit, the DMPCE's platform will enable partners to ensure their customers can interact with different workflows. Sony has already established a list of partners, including 50 members of the IP Live Alliance, who will be able to use the studio to go beyond a regular proof of concept by demonstrating the interoperability of products and functionality in a live environment.
Norbert Paquet, Strategic Marketing Manager at Sony Professional Europe, said: "Ever since introducing our first IP-enabled solutions back in 2012, we've been working with partners and customers to make IP an operational reality in live production environments. Our approach is tested and proven in the field, forming the backbone of live production workflows for customers such as TV Globo, CNN Adria and the PSNC. To date, standards and alliances have focused only on a few of the challenges of IP Live production. The IP Live Studio is therefore an opportunity for our customers to test and operate a complete IP workflow, and experience the exciting interoperability on offer."
Ann-Marie Hiscox, European Head of Training at Sony Professional Europe, added: "The IP Live Studio will exist alongside Sony's established cinematography and Broadcast workflow at the DMPCE, which has already welcomed over 3,300 customers through its doors since its launch in 2013. The DMPCE has a strong heritage in training, and the IP Studio further supports Sony's mission to educate and inspire AV professionals by letting them feel the power of the latest technologies for themselves. We're really looking forward to welcoming everyone to the new IP Live Studio."
The Studio's acquisition system will feature Sony's HDC-4300 4K/HD live system camera and BPU-4500 baseband processor, with NXLK-IP40F SDI to IP converter boards, and a state-of-the-art network infrastructure. The list of manufacturers contributing interoperable kit to the Studio includes Cisco, Evertz, EVS, Imagine Communications, Juniper Networks, Tektronix and TSL.
In addition, 4K and HD acquisition over IP, video switching over IP, real-time graphics over IP, Networked Media Interface interoperability, and dynamic routing will also be demonstrated.
Designed for Live Production engineers, live studio technicians, production companies, broadcasters and more, the IP Live studio will be open from June.
Visits can be booked
here
.
www.pro.sony.eu
(JP)
Top Related Stories
Click here for the latest broadcast news stories.