Broadcast News
11/03/2016
Vizrt Graphics For SEGA E-Sports Tournament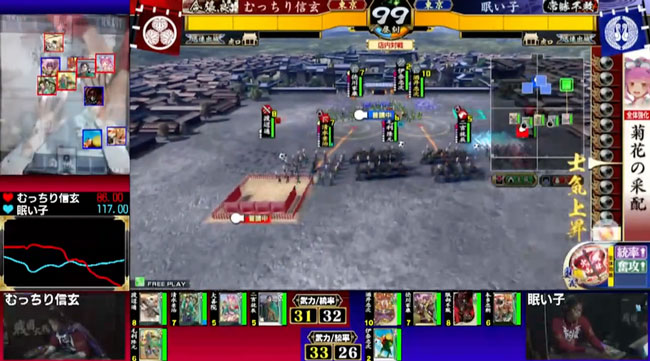 Vizrt recently partnered with video game developer SEGA as part of a national e-sports tournament event in Japan. The tournament, which was hosted by SEGA, involved over 1,000 fans introducing its latest card-based strategy arcade game, Sengoku Taisen.
During the event, SEGA deployed real-time graphics technology from Vizrt to keep track of players' status on large screens.
Over a six-hour period, the tournament brought together 32 winners from previously held regional rounds. Using a live feed from Viz Engine, Vizrt's real-time graphics and video compositing system, the event followed four game machines and displayed players moves and stats in real-time on a large screen in the exhibition hall. Viz Engine was also connected to a game server to retrieve and display interactive statistical data and 3D graphics. In addition, a plug-in was developed to display a live heartbeat of each player as well as their card position on the game board.
Petter Ole Jakobsen, CTO, Vizrt, said: "The capability to easily visualize large amounts of data and graphics files makes Viz Engine ideal for the growing e-sports market. Viz Engine's versatility allows it to be used in nearly any resolution for any kind of live production. SEGA used this capability to produce a very unique presentation that immerse the players further into the game."
www.vizrt.com
(JP)
Top Related Stories
Click here for the latest broadcast news stories.