Broadcast News
28/09/2015
Dangerous 'Source' Controller The Choice Of Top UK Post Houses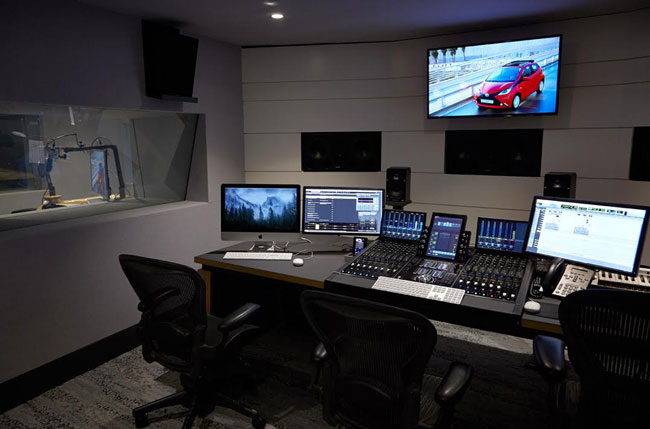 Over the past several months solutions integrator Wire Broadcast has installed 33 Dangerous Music "Source" monitor controllers at two busy UK post production facilities, with 25 units going into THE MILL and eight more at the new PRODIGIOUS location.
Dangerous Music's European distributor, Masteringworks, was the EU supplier for both the installs. London-based Wire Broadcast is a group of engineers who specialize in designing technical production solutions for the television and media industries. Dangerous Music is one of the industry leaders in dedicated monitor controllers and helped usher in the product category over 10 years ago with the Dangerous Monitor — widely regarded as a benchmark of quality by top engineers in mastering and mixing.
Relaying why they chose the Dangerous Source for these important post production installations, Robin Howell, Director at Wire Broadcast said: "The audio quality of this unit, combined with its excellent feature set, makes this unit the ideal selection for the post environment."
At PRODIGIOUS, the project for Wire Broadcast was a re-location within the bounds of central London to a new larger facility. An 11-bay central machine room was created, where all the workstations are switched over IP extenders to the various edit suites and operation areas. The 8 edit suite rooms can be switched for single or multiple seats of Autodesk visual effects software, Flame, or Apple's Final Cut Pro editing software. All 8 edit suite rooms feature the Dangerous Music "Source" monitor controller and switcher for selecting and controlling multiple audio sources. The install at PRODIGIOUS also included two Pro Tools-based studios, one for surround-sound with the latest AVID S6 console and a stereo mixing studio, both studios share access to a voice over booth.
PRODIGIOUS Head of Production, James Niklasson, describes how well the new Dangerous Source controllers help their post production workflow. He said: "The suites here need to be flexible and able to support multiple edit systems of different types. These controllers fit into this system and covered all our audio requirements from a single unit."
For THE MILL postproduction facility, 25 Dangerous Source monitor controller/switchers were installed across all of the company's 25 editing bays. Multiple engineers with various talent use the rooms. Each Source controller creates an integrated, and very streamlined setup with the building's network capabilities: every room has access to the same audio and video data files accessed via PC networking software. The monitoring system needed to be rack-mounted, easy to use, with the best possible sound for both headphone and speaker outputs, and easily selectable between the sources and outputs; the Dangerous Music Source fulfilled all these requirements perfectly.
The Dangerous Source monitor controller offers speaker switching for two sets of speakers, speaker volume, AES/SPDIF digital IN, 2 Stereo Analog INs, dual headphone out with a separate level control, and in addition, the Source can connect directly to a computer for monitoring of digital audio over USB. Dangerous Source is capable of up to 24-bit 192kHz on both digital inputs. The compact unit can be used on the desktop, or with the optional 1RU front panel, as a single-space rackmount device.
The Dangerous Source has a European street price of €999 including VAT; and a US street price of $899.
www.wirebroadcast.co.uk
www.dangerousmusic.com
This article can also be read at BFV online.
More Systems Integration Stories