Broadcast News
16/02/2015
Futures For Subtitling – A Manufacturer's View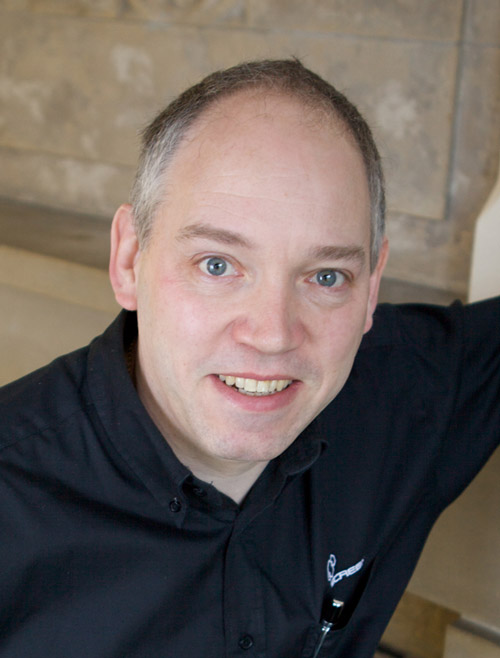 If this piece was being written just three years ago it would be heavily influenced by 3D television and cinema and the implications for subtitling. Of course, in hindsight, the recent 3D revival was just another phase in the development of three dimensional viewing, which seems to follow a 30-year cycle, and perhaps we should expect the next instalment around 2035? By John Birch, Strategic Partnerships Manager, Screen Systems.
What the 3D 'bubble' made clear is that it is difficult to predict a clear future in the broadcast market. But, regardless of the success of 3D broadcasting, interesting new lessons were learnt this time around about 3D subtitle presentation, some of which might also have impact in traditional 2D subtitling.
One clear observation from the 3D experience is that a single set of subtitles will not work for all material. This is not just an issue of different file formats or transmission standard – although that is in itself a growing problem – but more an issue of a need to ideally use different timing and layout for subtitles when they are used against the same video on different presentations (e.g. cinema, HDTV and internet/mobile). The growing problem is that video is now available to us in more forms than ever before, and there are more derived versions of any given 'video story'.
The current approach of subtitling the finished article and optionally repurposing it to suit different presentations is clearly inefficient – and the result is subtitles that are sub-optimal for these other presentations. Is this an indication that current subtitling production paradigms need to evolve?
Traditional subtitling is a process of creating a textual dialogue substitute with added style and layout, typically performed using a preview of how the text will appear over the video content. The layout and style chosen is constrained by an assumed presentation of the video, with the 'subtitler' working in a 'What You See Is What You Get' environment to produce a subtitle file. Established (and often regional) conventions are used to convey additional meaning (e.g. speaker identity, narration, SHOUTING!) that further 'lock' the subtitles into a specific presentation. Unfortunately, the intent of these conventions cannot be easily translated between presentations because their use is not standardised. As a result the 'context' behind the text often cannot be carried across into re-purposed presentations.
The concept of preserving this context (or metadata) is being addressed by several new standards for subtitle files. These new standards are being driven by the growth in 'internet video' and the desire to offer equivalent access services and translation, similar to those available in traditional broadcasts, to Over-The-Top and Video-On-Demand viewers. The new standards are predominantly XML based and therefore intrinsically support the addition of metadata and annotations; allowing the evolution of more universal subtitle files. These files might include more information about the speech within the file (the 'who', 'where', 'why' and 'how'), plus additional context about the associated video scenes (geographic locations, dates and background). This context is inevitably 'learnt' by the subtitler during the subtitling process, but cannot be placed into traditional subtitle files. A 'universal subtitle file' with additional context could be used, for example, in the indexation of video; in the production of audio description; and for the production of dubbing scripts.
The growing demand for efficient re-purposing is just one of the challenges for subtitling; there is also greater emphasis on reducing subtitling costs, and an increase in the use of new technologies like automatic speech translation. The introduction of new technology has subtle impacts on the traditional paradigm. As an example, the types of errors that occur in live subtitling scenarios when using automatic speaker independent speech recognition are quite different to the problems that occur with speaker dependent speech recognition, or with traditional stenography. This difference may lead to smarter subtitle insertion or re-purposing systems that can detect and ameliorate problems at transmission, rather than removing them at source.
It would seem that two distinct changes may occur: an evolution of the subtitling process into a role that involves more 'curation', with more capture of video context; and a new subtitle production paradigm where the subtitle file is more generic and the appropriate 'format' of subtitle output is derived as necessary.
The article is also available to read in
BFV online
.
(IT/JP)
Top Related Stories
Click here for the latest broadcast news stories.