Broadcast News
12/12/2014
Systems Integration: Hit By Slim Margins? (Pt. 1)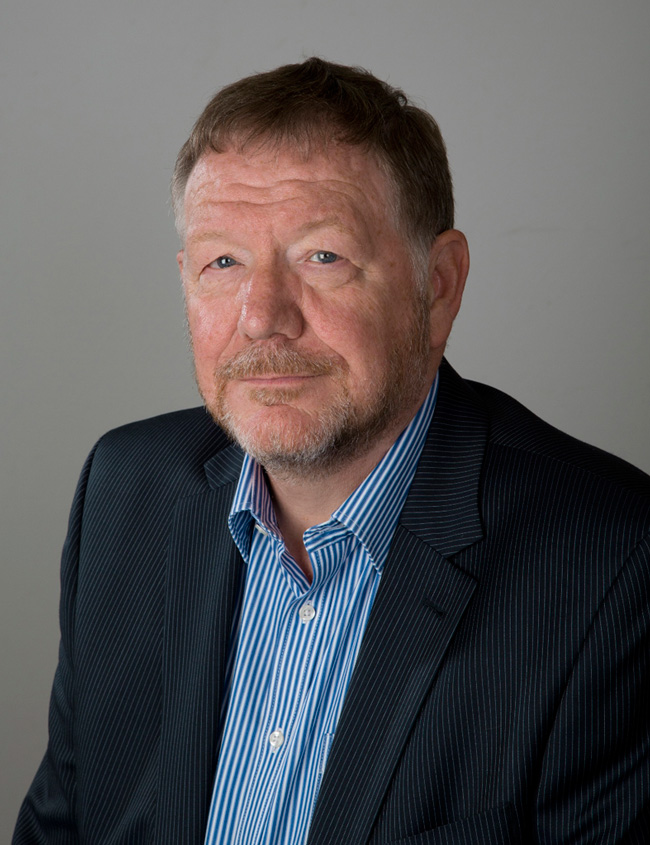 Coming out of IBC, one of the many hundreds of comments I recall for their serious implications was IABM chairman Peter White saying: "If you are a systems integrator you are probably not in a good place at the moment," writes industry expert George Jarrett.
He went on to say marking up hardware has died, and that unless SI companies offer added value services they will suffer "very slim margins indeed."
Did this mean that the market is turning its back on system integration specialists, or does it mean, in the new era of software-designed networks and the obsession with workflows, there is a need for a new breed of system integrators who can offer multiple added values?
The big IT system integrators have ignored the broadcast sector because it looks like small fry, years behind many bigger industries, but with so many media organisations looking to IT, IP and Cloud, and so much consolidation happening, it can only be a matter of time before they do peep. For this look at systems integration we spoke to three very confident outfits – TSL (as it combines with IPE), Broadcast Network and ATG Danmon – that see today's new technologies as just another change in a very long cycle.
Change is nothing new
"Peter White makes a good point. The traditional business model for a broadcast SI is to make its money from the resale of products and from professional services," said TSL director of solutions Bruce MacGregor.
"This model is largely broken when dealing with the larger broadcasters and media organisations who can buy equipment as cost effectively as the SI, or who are looking to work on an Op-Ex based model utilising the cloud.
"In order to react, we strongly believe that we need to adapt our business model and charge for the areas where we add true value, these are numerous and are often overlooked by the end users," he added. "Those that came immediately to mind are consultancy and design, risk management and mitigation, management of multiple third party vendors, project management and methodologies, cash flow management, installation and configuration, commissioning and support, documentation, and health and safety coordination.
"The nature of systems integration is changing but this is nothing new. Over the past 28 years since TSL was created we have experienced dramatic changes in not just technologies but workflows and ways to monetize and deliver content," said MacGregor. "This has always had an impact on the systems integration business and any good SI changes to adapt to the prevailing conditions."
Is this the reason the merger of TSL with IPE made so much sense to both parties, and is systems integration an old term that needs re-thinking?
"The coming together of the two companies allows us to increase our key engineering resources, and the skill sets of the respective staff complement each other," said MacGregor. "Systems integration has always been about making technologies talk to each other, however the key interfaces are now not modular cards but APIs and SOAP protocols. It has been this way for some time, and TSL has been producing file-based systems and workflows for well over a decade and all these systems have required levels of software integration and interfacing. The advent of the cloud has not fundamentally changed this; the platform has merely been abstracted."
How much SI work are the manufacturers doing, particularly software vendors? "In truth very little. There are some very large broadcast vendors who claim to be able to provide an end-to-end solution and will take on board a level of integration but only where it directly relates to their own products (or a subset of OEM products)," said MacGregor. "There is still a strong requirement for an independent systems integrator who can 'corral' the numerous different vendors, and ensure that the system will work as specified."
All round IBC I heard comments that offer encouragement to the SI sector, one being: "Technology has become so complex in certain areas it is not obvious how you are going to monetize it." Does this imply that the skills shortage is at the customer level?
"Technology is becoming more complex. It is very difficult for a broadcaster or end user to focus their efforts to analyse the vast array of technology choices out there," said MacGregor. "I do feel that customers need to change the way in which they engage with systems integrators. In the past it has been traditional for a broadcaster to issue an RFP that broadly outlines the requirement, and the SI would hurriedly throw together a design that would meet that requirement.
"The broadcaster would then award the contract based on that design and the associated price. It would only have been after the contract award that the design team would be able to spend any quality time with the end users and stakeholders to fully understand the requirements of the system," he added. "Often this means that large proportions of the proposed solution would be unsuitable and a significant amount of costly (in terms of both budget and time) change control would result."
MacGregor believes that the broadcast industry should take a lead from the construction sector and adopt a design and build methodology. "The broadcaster should appoint an SI to lead the design process as soon as the business case has been approved. This would allow the design team to meet with the end users and produce a detailed design package that meets the business requirements rather than the specification," he said. "Once the system has been fully and accurately defined it can be costed precisely, and hardware, software and services procured."
The article is also available to read in
BFV online
.
(IT/JP)
Top Related Stories
Click here for the latest broadcast news stories.