Broadcast News
26/01/2018
Broadcast Systems Integration: Towards 2020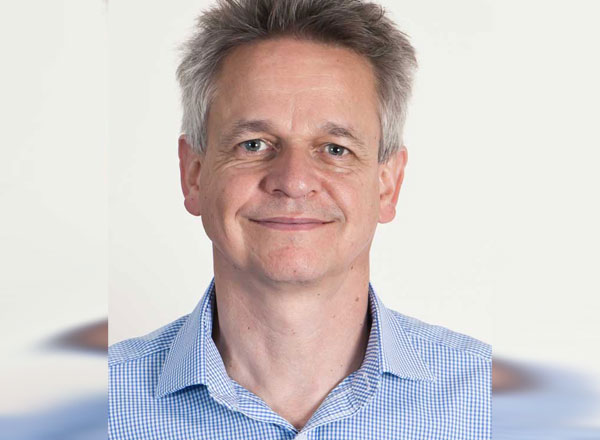 The start of a new year is a good time to take stock of recent trends in broadcast technology and to look ahead at upcoming developments. In an ideal world, any technology-based industry evolves as a logical series of improvements coming one after the other. In reality we do get improvements but we also see developments that may appear attractive at first and then fail to meet the published claims.
The key talking point during 2017, and indeed for the last few years, has been the emergence of IP-based networking as a potential alternative to HD-SDI. We are seeing how these systems are becoming a viable option when deploying large greenfield new-builds or major system upgrades and the emergence of remote production over IP. However, for smaller scale systems, IP infrastructure may not offer any operational edge over a traditional architecture, or a cost saving. It is a matter of choosing the right solution for the situation.
Technical developments have led to the increase in SaaS (Software as a service) solutions being offered, including Cloud-based storage and delivery. The transition from analogue terrestrial television broadcasting to satellite and cable greatly expanded the number of channels available to television viewers. Cloud-based delivery widens the available number of television channels to an almost unlimited extent, not just for big players but for specialists producing content for a widening range of interests, whether accessible to the public or for applications such as company-specific training. Many established television channels have already embraced cloud-based delivery as a basis for 'catch-up' services and to extend their transmission reach to viewers around the world.
The push for higher video and audio resolution, higher dynamic range and wider colour gamut is made possible by ongoing advances in technology. With every passing year, components can be made smaller, faster and potentially cheaper, which in turn leads to improved cameras, faster processing, greater memory capacity and improved displays. ATG are already working in the UHD domain for a client who recognises that shooting in UHD is a sure way to prolong the commercial life of new productions. Japanese state broadcaster NHK has long advocated pushing the UHD boundary out to 3840 x 2160 pixels. This has become the next production target for consumer display manufacturers with their eyes firmly focused on the 2020 Tokyo Olympics.
Recent SI projects
Recent months have proved a busy time for the ATG Danmon UK team, including the completion of a gallery upgrade at the London headquarters of Input Media, one of Britain's leading sports television production companies. A key objective was to make the facility capable of being controlled by a single multi-skilled operator who can direct the service and produce an integrated feed of multiple sources and replays as defined by the customer's daily racing schedule. A bespoke software control solution integrates racing betting data, on air graphics and broadcast control. The operator also supervises audio commentaries which come from the race courses along with off-tube via a dedicated VO booth, also housed at Input Media's London HQ.
Following the commissioning or a five-camera UHD flyaway for deployment Capitol Studios in Los Angeles we completed a truck-and-trailer mobile production vehicle for Universal Music Group. Both projects centred on UMG's drive to open new opportunities for recording artists and songwriters through the development and production of film, TV, theatrical, live events and digital video. The flyway incorporates Sony PMW-F55 4K cameras with Grass Valley fibre optic links. One of the cameras mounts onto a Ross robotic pan and tilt head, the other four being configured for manual operation. The system is equipped to allow creation of 1080/24p high definition proxies from each camera chain, which are then used to make an edit decision list for post-shoot 4K conforming. Also included is audio processing for Dolby Atmos which is steadily being adopted by cinema owners around the world.
In the educational sector, we completed a studio facility relocation project for the University of the West of England (UWE). Based at the UWE Bristol Bower Ashton site, part of City Campus, the newly constructed building houses broadcast-standard production and post-production facilities for film-making, animation and photography and is the latest development in a total refurbishment of all the UWE Bristol campuses. A key element of the relocation was the need for flexibility in the project's timing. We were able to mobilise a team to deconstruct and remove all the technical furniture and studio infrastructure within the nine days available before the old building was demolished. Reinstating the system was achieved within four weeks while the new building was still being constructed. This again required very careful management as it was vital that everything was completed by the start of the new term. We also took great care to ensure all equipment was fully protected against dust ingress.
Most recently, we have completed the latest in a series of technical upgrades for the London-based UK studios of Brazilian free-to-air commercial television broadcaster Record TV Network. The services provided include the re-design and wiring of the Record studio facility in addition to the installation of video routers, and signal conversion. Also integrated into the Record TV production system was audio to PC interfacing, enabling high quality audio communication via Skype TV for Radio.
atgdanmon.co.uk
This article also features in the January edition of Broadcast Film & Video.
Top Related Stories
Click here for the latest broadcast news stories.