Broadcast News
21/11/2018
ATG Danmon Announces Growth In Demand For Systems Integration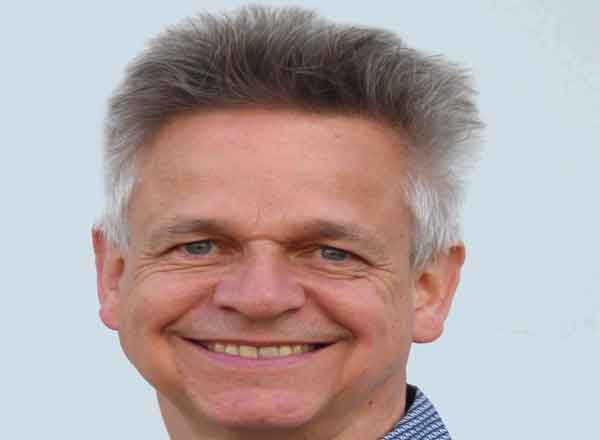 ATG Danmon reports continuing growth in demand for systems integration services throughout the broadcast industry as well as associated sectors such as corporate, educational and governmental video production.
"2018 saw ATG Danmon successfully completing a large number of projects," comments Managing Director Russell Peirson-Hagger. "Our year's activities started with the fulfilment of the latest in a series of technical upgrades for the London-based UK studios of Brazilian free-to-air commercial television broadcaster Record TV Network. Introduced to us by Vantec, our Portuguese partner within the Danmon Group, Record TV broadcasts to over 150 countries on five continents including about 80% of the European population. The project included the redesign and wiring of the Record TV studio facility plus the installation of video routers, and signal converters. Also integrated into the Record TV production system was audio to PC interfacing, enabling high quality audio communication via Skype TX for Radio."
"Among other significant project completions in Q2 was the modernisation of a television gallery at BBC Scotland in Glasgow, assigned to the production of bulletin-style news programmes. Careful co-ordination was vital to ensure the daily broadcast schedule could continue as normal. This was achieved by installing all the required new equipment in a temporary control room which could be configured and used for staff training before going live. Once that was fully operational, we decommissioned and emptied the legacy control room before moving the complete system in. We achieved the switchover with complete success in little more than half a day. The infrastructure includes new control and playout automation, a large KVM system, a multiscreen display using 55 inch 4K monitor screens, and audio fader control. We also designed and integrated a large control desk configured for use by a five-strong team comprising news editor, teleprompter, producer, director and technical operator."
"In Q3 we secured a contract to design, assemble and integrate two mobile video production systems for one of Europe's longest established parliamentary television channels. These will allow recording and live broadcasting from the various committee rooms located within the government buildings. The units will replace old-technology 625-line equipment and allow proceedings to be televised in 1080i. Both systems are designed to meet very tightly specified requirements, each allowing a high degree of production versatility. They are highly mobile, quick and easy to set up and very logical to operate."
"One of London's leading theatres commissioned us to design and integrate a media asset management and archive system. The theatre records many of its performances for relay to viewing theatres around the world. The new installation includes a digital server which will be used for ingest, post production and playout. A key requirement was the ability to log each performance and add descriptive metadata to permit fast searching of archived content."
"We also finalised a storage system for a London-based training establishment, enabling its creative media team to archive and access very large amounts of video content quickly and efficiently. Occupying just 4U of space, the system's 16 bays can accommodate 80 drives."
"Projects keeping us occupied during Q4 include the upgrading and modernisation of the newsroom for a major UK broadcaster, an SD to HD upgrade for a global television network, plus a new UHD production studio and post suite for a major international corporate."
"2018 was forecast to be the year SDI buckled under pressure from IP. The reality is that IP has simply become another way to get signals from content from one location to another, with obvious attractions for new-builds but less so for the established SD-SDI and HD-SDI broadcasters and supporting service-providers. The industry's eyes should now be on the integration of 4K and potentially 8K into the HD production environment with all the potential that offers for lossless HD cutout from higher resolution sources. It will be interesting to see if the introduction of regular 8K broadcasting in Japan from December 1 proves a sufficient spur for manufacturers to introduce sensibly priced 8K cameras, production equipment and displays."
www.danmon.com
Top Related Stories
Click here for the latest broadcast news stories.