Broadcast News
09/09/2014
Systems Integration For The File-Based Future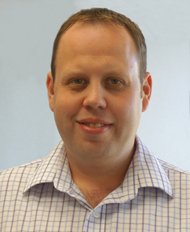 The transition from standard-definition to high-definition broadcasting generated a surge of systems integration business from the turn of the century onward, writes Jonathan Hughes, Head of Systems Integration, ATG Danmon.
Other factors driving the industry industry forward have been the expansion in digital terrestrial and satellite services. These today offer viewers a very wide range of programmes, supplemented by the massive and potentially unlimited expansion in online broadcasting. Practically every television receiver now sold comes with IP connectivity, allowing easy access to catch-up services on the internet, plus the two-fold convenience of a large viewing screen and freedom from limited battery life. The industry is not quite at the point where terrestrial, satellite and IP sourcing becomes seamless but that looks an increasingly likely future.
Systems integration today is a similar mix of conventional broadcast engineering, plus the increasing use of essentially IT concepts. ATG Danmon pioneered the transition from videotape to file-based technology with a long series of successful systems projects stretching back over nearly two decades. Over that time we've learned to adapt our skills to include IP and software based systems necessitated by the kinds of solutions our customers demanded. In order to find a modern integrator who can provide solutions that work today, it is important that customers understand the following factors:
1. There is no substitute for experience in media systems. Careful product selection and configuration to ensure the compatibility and seamless controllability of products from multiple vendors.
2. Customer consultation right from the start.
3. Process automation where possible. Whether ingest, post production, MAM systems, single channel or multichannel playout; broadcasting and media-management do not have to be synonymous with a heavy staff workload.
4. Configurability within a wide window, shaped to match customer practices and authority levels, workflows particular to an organisation or peculiarities different from other organisations.
5. IP networking. Baseband and SDI skills are still crucially important but systems integrators have to put effort into mastering this ubiquitous transport.
We recently completed the latest in an ongoing series of infrastructure enhancements for Ericsson AB at its broadcast playout facility in Stockholm. These include upgrades of existing channels to HD plus additional technical facilities to accommodate new channels. ATG Danmon was chosen for this project because our systems integration designers and integrators have an in-depth understanding of the total studio, post-production and playout infrastructure going back to the building's origin as TV4 Sweden. A key element of each phase was to ensure that all scheduled live-to-air and file-based transmission were able to continue without interruption.
In the UK, we have integrated new ingest and playout infrastructure into TBN's London Studios. This will provide the technical resources to transmit to the UK digital terrestrial television network. Content will come both from TBN's US production facilities and from programmes produced here in Europe. ATG Danmon worked with TBN Europe very successfully on a recent major project at the network's broadcast hub in Madrid so was the logical choice for this new system.
A key development for many UK-based broadcasters is the task of preparing for the Digital Production Partnership File Delivery Day, now just a few weeks away on October 1. The DPP is jointly funded by the ITV, BBC and Channel 4 UK.
It has also representation from Channel 5, Sky, S4/C, UKTV, BT Sport and companies in the Independent sector. Primary aim of the DPP is to clarify which file format, structure and wrapper will become the expected standard for file-based delivery as it is phased in.
The DPP's influence is already being felt beyond the UK's shores as broadcasters worldwide switch from delivering programmes by courier to the far more logical process of digital networking. It is a far from trivial switch given the potentially huge size of long-duration high-definition programmes but is encouraging many production and post-production companies to invest in high-speed optical connectivity.
The article is also available to read in BFV
online
.
(IT/CD)
Top Related Stories
Click here for the latest broadcast news stories.