Broadcast News
10/11/2014
Securing DPP Delivery With HHB...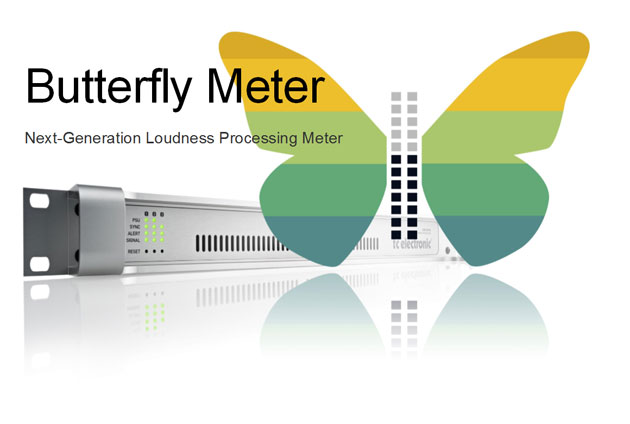 Now that the October 2014 deadline has passed, all UK TV programmes should comply with the DPP delivery specifications, which include the EBU R128 loudness standard for audio, writes Martin O'Donnell, Director of Sales at HHB Communications.
However, although R128 compliance guarantees a programme's integrated loudness level (i.e. the average loudness across the entire programme), it doesn't necessarily mean that a viewer will experience consistent loudness across the junction between two pieces of programming. And, if the level difference is too great either way, they will still reach for the volume control.
So, even in an R128 world, it makes sense for transmission providers to offer some light-touch loudness monitoring and correction on playout to manage the transitions across programme junctions.
Meet the
TC Electronic DB6 Broadcast Transmission Audio Processor
– an intelligent loudness management tool that maintains compliance at all times without sacrificing audio quality. In a compact 1U form with dual power supplies, relay bypass (if mains feed is lost to both PSUs) and logging, the DB6 can handle up to three SDI (3G/ HD/SD) streams in a single rack space unit and is also available with 16-Chs of AES IO on BNC.
With processing for stereo and 5.1 source material, the two on-board engines each offer Loudness Monitoring & Correction, True-Peak Limiting and Upmix features. In addition, two Radar Meters are patchable across any group of inputs or outputs.
TC have recently introduced
aNorm – a revolutionary new adaptive loudness Normalisation algorithm for the DB6
.
aNorm is a second generation algorithm which normalises intelligently rather than applying heavy compression – in other words it hits your loudness target without squashing your audio. Adaptive on several layers it looks first at normalisation and if that's not enough to meet your loudness criteria then dynamic processing is also applied.
It is easier to use than any other loudness processing tool – simply define two main parameters (loudness target and maximum loudness range) for one amazing result. Additional parameters also enable the easy delivery of audio for platforms other than HDTV e.g. Mobile.
The innovative
Butterfly Meter
is an integral part of the aNorm algorithm. It adds a new dimension to loudness metering by providing an instant overview of your audio pre and post processing.
Regardless of whether you are looking at a movie or broadcast programme or hyper-compressed music you get a lot of useful information very quickly.
The Butterfly Meter is not a substitute for the popular Radar Meter. In fact, the two perfectly complement one another by performing different tasks – the Radar Meter shows loudness history with all associated parameters and the Butterfly displays loudness pre and post processing.
The article is also available to read in BFV
online
.
(IT/JP)
Top Related Stories
Click here for the latest broadcast news stories.