Broadcast News
10/04/2015
NUGEN Audio Releases Loudness Toolkit 2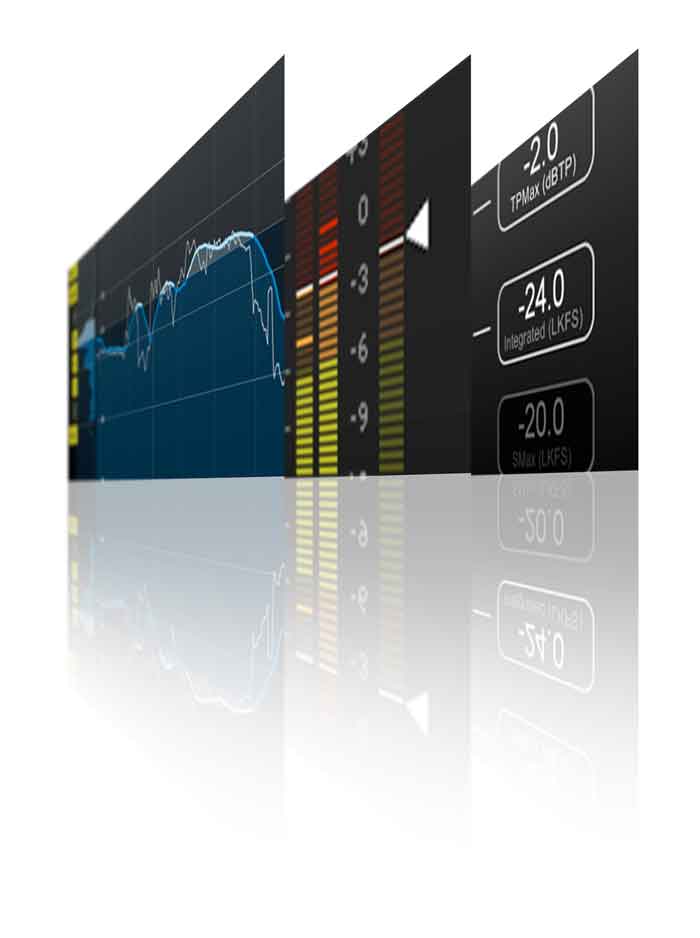 NUGEN Audio has released Loudness Toolkit 2, the latest generation of the company's suite of loudness metering and correction tools.
Consisting of the VisLM-H 2 loudness meter, LM-Correct 2 quick-fix tool, and ISL 2 true-peak limiter, Loudness Toolkit 2 now offers powerful workflow enhancements and upgrades that make it a more valuable companion for users of nonlinear editors (NLEs) and digital audio workstations (DAWs).
While the upgrades are available now, NUGEN Audio will launch an additional version of Loudness Toolkit 2 for AVID Pro Tools | HDX power users by this summer, delivering Pro Tools | HDX-compatible versions of the company's VisLM-H 2 loudness meter and ISL 2 true-peak limiter.
Loudness Toolkit 2 integrates a near-seamless loudness measurement and compliance workflow into the NLE suite, placing the engineer at the heart of the process with faster, smarter tools that take the guesswork and iterative processing out of loudness compliance. Engineers can realize profound time-savings through quick-check and correction processing at up to 100 times faster than real time, within an NLE or as a file-based application. With a single click, they can ensure loudness compliance and prevent costly mistakes. By combining program and short-term or momentary loudness corrections, Loudness Toolkit 2 ensures engineers are fully equipped for evolving loudness regulations.
Improvements to the industry-standard VisLM-H loudness meter include a clear, resizable user interface with zoomable and scrollable logging and history. Another powerful new function in VisLM-H 2 is NUGEN Audio's ReMEM™ program loudness overdub mode, which instantly overdubs changes and recalculates loudness on the fly. ReMEM saves time by building and remembering the loudness profile, locking it to the timecode, and saving it between sessions. In addition, offline loudness calculations can now be imported into the real-time VisLM meter.
With NUGEN Audio's ISL 2 on the master bus, engineers can "set and forget" the tool with the assurance of true-peak compliance at all times. ISL's new dynamic auto-release mode enhances algorithm transparency by intelligently adjusting recovery for low-frequency content. Unique channel-linking visualizations and interdependency controls make ISL 2 an unprecedented solution for a new generation of production requirements.
LM-Correct 2 now provides users with single-click analysis and correction to accelerate workflow for every seat, executing loudness analysis and correction up to 100 times faster than real time. This includes combined program and short-term or momentary loudness correction that enables simple compliance with new regulations. In addition, NUGEN Audio now offers professional users its industry-leading DynApt™ dynamic adaptation technology as a time-saving optional extension for LM-Correct 2. For the first time, DynApt uniquely brings loudness range (LRA) correction into the timeline for rapid re-versioning or dynamic content repurposing. DynApt identifies and respects transitions and meets specifications intelligently while preserving dialog clarity.
www.nugenaudio.com
(CD)
Top Related Stories
Click here for the latest broadcast news stories.