Broadcast News
10/09/2014
Tedial To Showcase Adobe / Sony Integrations At IBC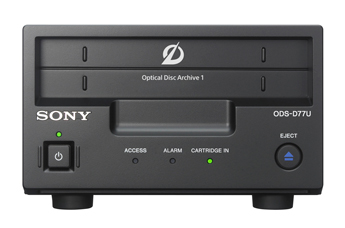 At IBC2014, Tedial will showcase new Adobe Premiere Pro CC editing functionality within its Tarsys Media Asset Management (MAM) system, as well as full integration of its archive systems with Sony Optical Disc Archive
The announcement sees further enhancement of Tedial's third-party editing workflow capabilities with the addition of Adobe Premiere Pro CC to those already established with Apple, Avid and Quantel. Tedial's Tarsys media workflow allows hi-res craft editing, compliance editing and screening, promo production and non-linear content packaging to be managed side-by-side.
Adobe Premiere Pro CC now offers a wider range of support including live text, masking and tracking as well as AS-11 support. This integration brings Adobe Premiere Pro CC closer into Tedial's Media IT solutions. Adobe Premiere Pro CC is included in Adobe Creative Cloud along with the most up-to-date versions of other favourite Adobe desktop apps such as Photoshop CC, After Effects CC, Illustrator CC, and more.
The new Tedial Adobe Premiere Pro CC plug-in allows the editor to work in 'connected mode', providing full Adobe editing with no need to leave the Adobe Premiere Pro CC interface.
Tedial's enterprise search tools enable users to locate content from any number of online or archive sources. Search results and metadata are displayed directly in Adobe Premiere Pro CC, including thumbnails and available formats in the system (XDCAM, IMX, etc.), as well as the workflow status of the content such as pending QC, awaiting approval or embargoed etc. Users can begin the editing process in low-res or can switch to high res at any point to further improve efficiency. The integration also means that content can be published to any other platform directly from Adobe Premiere Pro CC.
Esther Mesas, Vice President Sales & Marketing, Tedial says: "In today's busy media enterprise, Tedial's Adobe edit integration and workflow ensure that everyone is working on the right media at the right time. Adobe edits are automatically exported to the archive, sent to playout and packaged for non-linear distribution, all orchestrated by Tedial."
Tedial will also be demoing the integration of its archive solution with Sony's Optical Disc Archive technology. The integration provides broadcasters and content owners with a long term archive for content preservation of legacy archive projects.
Esther Mesas said: "Media organisations have specific archive requirements that are not met by current technologies, we have responded to this with the integration to Sony's Optical Disc Archive. This combined solution provides broadcasters and global media companies with an archive that significantly improves efficiency and provides long-term sustainability with multisite media management and business-driven processes."
Tedial will also be launching its Media Exchange Platform (MEP) at IBC2014.
www.tedial.com
(IT/CD)
Top Related Stories
Click here for the latest broadcast news stories.