Broadcast News
22/02/2019
Cosmos Technology Broadcast Systems Makes Broadcasting Easy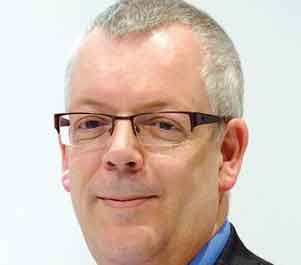 The recently launched company offers a virtualised next-generation ecosystem for IP channel play out and works closely with industry pioneers to develop and deliver the tools that broadcasters need in live broadcasting.

Can you tell me some background about Cosmos Technology and what the firm offers broadcasters and content owners?
As Albert Einstein said: "We cannot solve our problems by using the same kind of thinking we used when we created them."
This in short is how our story of Cosmos Technology started.
It all came about one evening after a very long day at NAB last year. I had a meeting with a group of PlayBox customers. We spoke about how the industry was going and somehow, we got talking about the cloud, virtualisation and how you could build more revenue by running OTT services. I wanted to understand how they felt about cloud and IP based playout, but when I was asked what we have to offer, at that point in time I realised we had nothing to offer.
A day or two later I was still thinking about what we really had to offer apart from our expertise. Then it became clear that we in reality had nothing. When I eventually got back to England, I reinitiated the conversation trying to identify the real requirements of playout from the cloud for broadcasters and the differences for OTT service providers of our customers. Over the next few days, I kept getting emails asking when we would use our skills to make a product which was future proof and run in the cloud and at the same time have a low cost of ownership.
Fortunately, our development team did not turn these ideas down and what was being asked for was possible. The very next day Cosmos Technology was born.

Cosmos has three packages: Energy, Lite and Eclipse. What are the differences in each of these packages?
Having spent time to talk with current and potential end users from various countries around the world we decided to come up with three products in our range.
We were very cautious to make sure that our products all had the same look and feel.
In simple terms, as you go through our range you get an expanded feature set.
Our entry product is called Cosmos Lite and is geared towards broadcasters who are just looking for a single IP channel both in and out, which supports SMPTE 2022-2 RTMP H265, H264 MPEG2.
Cosmos Eclipse was designed for Tier 1 broadcasters and OTT service providers and offers up to 4 SMPTE ST 2110, 2022-2 2022-6, 2022-7 channels with up to 4 RTMP or SDI channels out. You also get features like SCTE 35 generation for commercials and insertion and SMPTE 2022-6 and 7 audio handling.
Cosmos Energy seats in-between the two filling the gap between the requirements of a Disaster Recovery system and national broadcaster.

How does Cosmos reduce the need to invest in capital infrastructure?
One of the major discoveries that came out of our discussions with both OTT service providers and broadcasters was that cost of ownership was one of the biggest drivers in making a purchasing decision. The team looked at several ways we could help our customers reduce the total cost of ownership and not just via capital infrastructure.
By offering our products as Software as a Service, we address capital expenditure, i.e. the amount our customers use to purchase equipment. This is known as an operating expense. Our customers are not pressed into tying up thousands of pounds into Cosmos products on day one or for that matter any time in the future.
As you know, Cosmos Technology also offers broadcasters and content owners the ability to introduce new programme channels at very short notice, whether a permanent addition to an existing bouquet or a supplementary programme stream covering a temporary event. Because of our speed in implementing new channels our customers save time which at the end of the day is money.

How does the firm stay ahead of the latest media trends?
Simply by trying to embrace a culture of innovation.
Keeping up to date with technology is essential for all companies in the PlayBox Technology Group. Our development team spends as much time as is needed to check up on any relevant changes with technology via maintaining very close relationships with key standards bodies and CTOs. In fact, we go one stage beyond most companies by having a dedicated person whose job is to stay abreast of all technology changes on a very broad spectrum including OTT, Cloud, Standards and advances in server technology as well as broadcast!

Cosmos also partners with a number of other businesses. How do you continue to keep close relationships with each of them?
We have a number of important strategic partnerships, collaborating with the PlayBox Technology Group of companies on technologies, which helps us to speed up the development cycle. We have created a working group of CTOs to understand their business needs and find out in which direction they see our industry going over the next 36 months. Our channel partners are also very important to us and we find out first-hand what the requirements are in many different territories.
The best part of my job is meeting our end user and partners and hearing first-hand how they use our products in so many different ways, even ways we had never thought of. I would just like at this point to thank all the team, partners, customers and other contributors, who have been helping us to turn this into reality.

Finally, what plans does the firm have for 2019?
Our vision at this point in time is based around Artificial Intelligence and our engineers are looking into using AI to help our customers tag their assets on a number of attributes such as faces, football teams and locations automatically with an AI engine as part of our new transmission asset management system.
We will also continue to refine our product and make improvements in bandwidth use along with quality but this goes without saying.

Top Related Stories
Click here for the latest broadcast news stories.