Broadcast News
04/06/2014
Forbidden Selected For Boots No7 Ad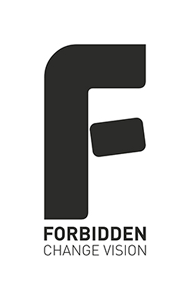 Forbidden Technologies has announced that John Stanley Productions used Forscene in its workflow to produce television and Internet ads for Boots No7 'Protect and Perfect Anti-Ageing Serums'. It is the first time Forscene has been used in the production of a commercial.
John Stanley Productions had three crews working throughout the country, simultaneously filming eight women who were living without mirrors for four weeks, while they tested the product to see the difference it made to their lines and wrinkles. Every other day they sent drives back to The Farm to be ingested. Proxies were automatically uploaded to JSP's Forscene account — so that the rushes were immediately available to be viewed by Rachel Viner, senior producer. The company produced a 60-second TV ad, a 40-second TV ad, and a three-minute online version that all told the story of the women's experiences.
"The ratio of filming to finished product on this project was enormous. The challenge was how to tell the story in just a minute when we had enough material for an hour-long programme. That meant culling a lot of material in a hurry," said Michelle Langer, executive producer at John Stanley Productions. "One of our producers had used Forscene before and was impressed with the ability to view and select clips independently of the editor. Forscene was an invaluable tool for enabling efficient communications between the crew on a shoot and the producer and editor in the edit suite at The Farm."
Before the main edit block, producers and editors had one day a week in an edit suite to cut weekly highlights. "Those weekly edits would have been a much longer process if the editor and producer had to wait until they were in the edit suite to view all the rushes from the three directors, or if they had been working from paper edits," Langer said. "Forscene made the entire process run more smoothly and efficiently."
"In this production a lot of footage had to be condensed into just a minute of ad time. This plays well to Forscene's ability to provide access to rushes in an efficient and cost effective way to help reduce edit time and costs," said Greg Hirst, business development director, Forbidden Technologies plc. "As previous Forscene users, the team at John Stanley Productions could immediately see how Forscene could be an effective tool for this unique requirement."
www.forscene.co.uk
(IT)
Top Related Stories
Click here for the latest broadcast news stories.