Broadcast News
19/02/2014
Soho Editors, BVE 2014: 'We're at The Crossroads!'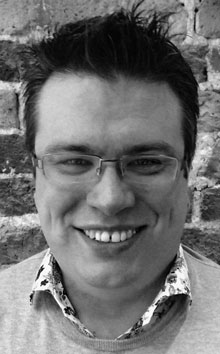 It's about that time of year again, a mixture of excitement and nervous tension as we approach BVE. For anyone who has done a show before you know that no matter how much you plan and organise there's always and unforeseen circumstance that will make you weep a little, writes Simon Hall, Training operations manager, SohoEditors.com.
Last year we had everything running perfectly smoothly, then the power went on the stand. When the tool you need to deliver your seminar is a computer, not having any power can be a bit of an issue. When the power was back on I breathed a sigh of relief, only to find that the spike which caused the power outage had fried our primary hard drive.
We had everything backed up, it's just I've not quite mastered trying to do things very quickly without looking incredibly flustered. But these things are sent to try us and this year I'm practicing an F1-style pitstop when it comes to swapping machines with an incredibly quick and smooth technique.
There's no doubt the pressure is ramped up a little this year. Due to the popularity of our stands in previous years, we've gone bigger than ever before. As well as having our seminar room we have one to one pods on the stand too, which people can get even more hands-on with. Added to this we've got Mac Pros that people can see up close and personal running Final Cut Pro X, Resolve 10 and Motion 5.
It's been two years since we debuted FCP X at BVE and it's amazing how far it's come. There was no doubt that when it was launched it was not particularly well received. The dissenting voices were loud and the people queuing up to grill us on various aspects of this new software was long.
At the time we could see the potential in the software but wondered if the change was a little too radical. Two years down the line it appears we were vindicated in putting weight behind this new software. After it was announced last week that a $100 million feature film is being cut on FCP X as well as several broadcast shows, it appears that many editors are taking another look. The feedback we are getting now is that it's quick to cut on - really quick.
That is Final Cut Pro X in a nutshell. If editors are willing to embrace the changes and in effect change the way they edit they can turn work around very quickly. Couple this with the new power of the Mac Pro and you can edit RAW 4K material without even having to offline. And with where the future is going that will become all important. 4K is very much the buzz at the moment but many are dismissing it as another fad, much the same as 3D.
There are a couple of arguments against this. Firstly the problem with 3D is that you have to sit with glasses on and 3D TVs that don't need glasses make me feel nauseous. Secondly, 3D is only really available on a cinema screen and the odd cable channel, and you still have to wear the glasses. 4K on the other hand is being embraced by the likes of Youtube and Netflix, so the demand for 4K material is going to be there as soon as these services are launched. Couple this with Blackmagic's affordable 4K cinema camera and you can shoot 4K without breaking the bank. And you can edit all this material in FCP X at speed.
So it really does appear that we've finally come to the crossroads on NLEs. You can go down the more traditional route or you can take the plunge on something new. If you're not sure then come and talk to us at BVE, come and watch the seminars and make your own mind up. We'll also be showing Motion 5 and where it fits into your workflow and again how it can speed up your workflow when using motion graphics, and DaVinci Resolve 10, which will allow you to finish your FCP edit with some powerful colour grading tools.
We also have a real treat on the stand this year. We are Introducing Inside The Edit; a revolution in primetime television training.
Paddy Bird, one of the best broadcast editors and directors around, will introduce you to a brand new creative training course, for anyone who wants to learn more about the creative craft of editing you cannot afford to miss it.
So to all who are attending we look forward to seeing you there, subject to us having power that is.
Read the article in the online edition of RFV
here
.
(IT/JP)
Top Related Stories
Click here for the latest broadcast news stories.