Broadcast News
19/12/2013
Flexible Functionality: Addressing Systems Integration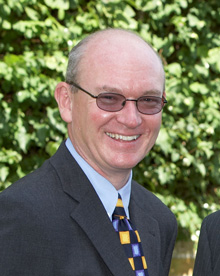 The most pressing challenges faced by manufacturers who deliver to both end-users and systems integrators are keeping pace with changes in technology while keeping costs down to address new markets, writes John Sparrow, Product Sales Manager, Trilogy Broadcast.
Looking after existing customers while simultaneously exploring new markets and, at home, developing technically advanced and cost-effective solutions, has a tendancy to keep a lot of manufacturers awake at night.
Take, for instance, the steady take-up and growing importance of IP-based infrastructures. For our part, we believe that there are so many customer benefits to be realised from the implementation of IP-based intercom systems such as our high-end Gemini distributed matrix system and mid-market Messenger that it's a bit of a no-brainer. Our challenge is to educate the marketplace while simultaneously working with existing customers to inform them on how these contemporary systems can improve, and often future-proof, their business.
We developed IP functionality because existing and prospective customers expect new systems to take into account advances in technology, which today includes redundant fiber optic links and the use of IP network connectivity. The ability to quickly deploy an intercom solution using IP networks helps customers keep smaller inventories of comms technology, at a lower cost, and still cover all possible production requirements.
You may think this is a daunting prospect given the need to provide these technologies while keeping our costs reasonable, and there's an element of truth in that, but what is far more interesting is that the need to provide new, easy-to-deploy technologies to drive complex operations make for an exciting time in the intercom world. We enjoy constantly researching new and improved ways to take advantage of new technologies throughout our product range, and Gemini and Messenger are just two of our latest examples. In doing that R&D work, which is in direct response to customer input, is has come through loud and clear that it is driven by a demand for flexibility. The ability to shape product functionality to suit a customer's application is crucial.
Our range of IP-connected Touch panels, backed up with improved configuration tools - all on the latest platforms - are examples of how we have recalibrated technology to meet specific requests. Today, a product has to flexible enough to provide functionality that does what your customer wants it to do, not just what you want it to.
IP has largely been the enabler of that flexibility and is now the preferred communications medium for links between a studio and an outside broadcast, usually over a network involving satellite links and fibre optic connections. Using our Gemini distributed matrix system makes this sort of link straightforward, with redundant connections possible via dual fibre optic rings. Although its true that IP connectivity has been around for a while, clever software algorithms ensure optimum use of any available IP network, which enables the audio to arrive and still be understood. And, after all, in terms of intercom systems, being understood is what it's all about isn't it?
Read the online edition of RFV
here
.
(IT/JP)
Top Related Stories
Click here for the latest broadcast news stories.