Broadcast News
11/09/2018
Square Box Systems And Scality Integrate CatDV And RING Systems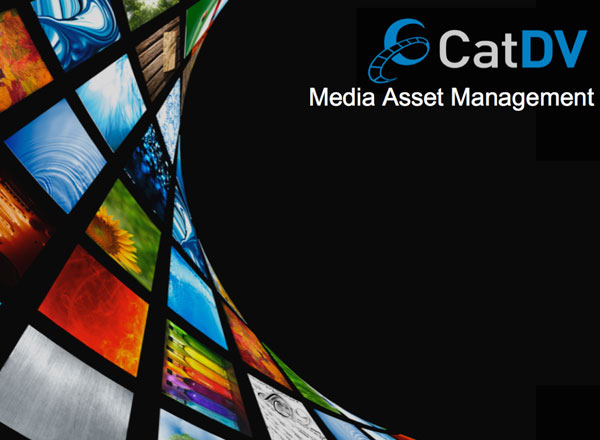 Square Box Systems' CatDV media asset management (MAM) has been integrated with Scality's RING scale-out file and object storage system.
The integration creates a seamless archive-and-restore process for CatDV users looking to leverage Scality's specialised MAM storage solution.
"Storage is at the heart of any successful MAM strategy. That's why we're committed to integrating CatDV with the industry's state-of-the-art storage and archiving solutions," said Dave Clack, CEO, Square Box Systems. "Scality RING is designed from the ground up to streamline MAM storage, which makes it a great complement to CatDV's award-winning MAM capabilities. The combination of CatDV and Scality RING gives our customers a fail-safe and clear archive-and-restore workflow for their critical media assets, with maximum efficiency and uptime."
Scality RING software-defined storage makes the most of MAM solutions like CatDV, delivering enhanced storage performance for media assets, the scalability to support a rapidly growing media infrastructure, and support for industry-standard X86 hardware to keep storage costs under control. Unlike conventional NAS systems, Scality enables 100 percent availability and "14 nines" durability.
The Scality RING integration uses CatDV's Amazon AWS S3-based plug-in to move and access media managed by CatDV. Server-based queuing manages priority of archive and restore activity and can be deployed either with the server or alone for greater throughput. In addition, CatDV's Worker provides new options to automate archive workflows based on CatDV metadata and policies. For example, users can opt either to archive all files that are older than one month or to archive files for a particular project when it is completed.
"Content is the core of our joint customers' businesses, so keeping it intact and always available is critical," said Paul Speciale, Scality's chief product officer. "This integration makes it easier than ever for CatDV users to take full advantage of Scality RING software-defined storage, boosting the availability of content when and where it's needed for production, distribution, and other critical media workflows."
www.squarebox.com
Top Related Stories
Click here for the latest broadcast news stories.