Broadcast News
15/12/2017
Getting Systems Design Right Is The Key To Keeping Pace With New Technology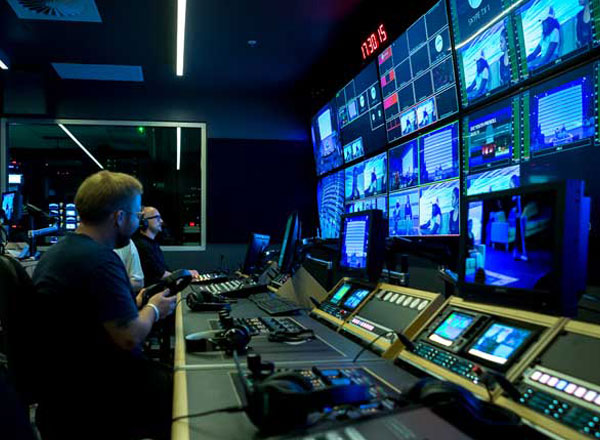 New broadcast technology and how quickly it's developed means the role of systems integrators has changed. Systems integrators are now crucial in putting in place the right systems that let users operate as effectively as possible in changing production environments.
Remote production, 4K, HDR, IP and even 8K. Vendors would have broadcasters and content creators constantly adopting new technologies if it was up to them. A trusted systems integrator can ease the pressure and work with the customer to design an architecture that incorporates only the most appropriate technology.
Right technology, right time
As a global system integrator, it's my job to provide clients with solutions that are reliable, flexible, and cost effective whilst providing the highest quality programming. To do this effectively, SI teams must continue to add to their wealth of knowledge by becoming evangelists of emerging technologies, because not all trends are applicable for every production facility. So those working in systems integration need to understand the benefits of new technology in order to judge whether it's right for their customers' users.
Protecting investment
More than just a buzzword, futureproofing is a key consideration of systems design and the integration of IP-enabled technology a good example of where it needs to be effective. The potential opportunities of an IP workflow can be very attractive, but broadcasters and studios need to protect existing investments. For those working on a small scale, IP may not bring any cost savings or major efficiencies at all. It's our job as a systems integrator to understand our clients' needs and advise on the best technology for their specific operations.
For those ready to adopt IP, there are still considerations to be made. Technology is available from vendors that sees IP connectivity integrated into existing products, while some industry disruptors are virtualising many of the processes previously done using hardware. A strong systems design considers current and future needs to provide users with a starting point that allows a suitable migration to IP, whether that be a completely new system or implementing a hybrid solution for a gradual transition. We need to provide a workflow that not only includes the initial package, but also the life costs of upgrades, in order to deliver a cost-effective resilient infrastructure that will last.
Scalability
Scalability of a system is also crucial. SI teams must work with clients to incorporate future plans for growth, but also to address the changing needs of today's production environments.
For example, a studio producing an eight camera shoot today might be producing a programme with 24 feeds tomorrow. A technical infrastructure needs to be able to cope with these fluctuating requirements without having to implement supplementary resources. With more programming than ever being produced, facilities must be flexible to scale up and down as needed.
Putting skills at the centre
The best facilities are built with the skills of the users' operational team in mind. They may be familiar with a specific vendor's technology for a certain process and want to continue with that. Part of design is training, as an SI we need to make sure that by acceptance time the team are confident in their skills to operate the technology that's been implemented. Additionally, working with an SI partner must provide access to highly skilled engineers and top-class 24/7 technical support staff who know the systems.
Integrating a partnership
Implementing a workflow with an SI partner works best when it's just that – a partnership. The relationship between an SI and the end user is key, and clients should always be able to provide their suggestions. A system can be filled with the latest technology, but without production or organisational knowledge from the client, it might not operate how they need it to. Nobody knows their production requirements better than the client – so their views and experience must inform the design. This ensures an infrastructure is created that brings together the best technological and business knowledge to meet their needs.
To achieve all of this, broadcasters must choose an SI partner with the technical experience and end-to-end offering to bring a winning relationship from consultancy and design right to the acceptance and post-installation support.
gearhousebroadcast.com
Top Related Stories
Click here for the latest broadcast news stories.