Broadcast News
05/06/2013
Financing Film:The Budget Question (Pt 2)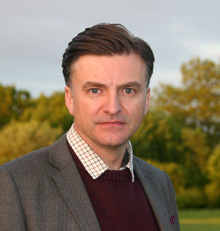 Before making a purchase, people spend time trying to read the markets, the strength of Sterling and the many different factors that influence the International financial markets. Is this time well spent or are you better leaving it to the professionals?
Think how much time this takes. Why not do what you're good at and shoot another film/hire another camera/produce another programme. That will generate more revenue for you than any currency fluctuation gain.
Are production companies better investing in a completely new systems or trying to upgrade their existing system by buying individual pieces of equipment and integrating with what they have?
I would like to avoid the "it depends" answer, but in this case it's unavoidable. If there is a technology leap involved, e.g. from SD to HD, HD to 4K etc., then a piecemeal fix will not be the best option. Sell the equipment while it still has some value and reinvest in the technology that is designed to do what you need. Ask advice from your preferred dealer on what to buy, fund it with a specialist industry funder and then tell everyone what you've done. Your clients will be keen to hear that you have the latest and greatest kit and the supplier and funder will assist with the marketing. At WTS, we are always happy to do joint marketing announcements about new kit purchases.
In your opinion, what has been the breakthrough in software or equipment that has radically changed the way broadcasters operate?
The way media is consumed has changed dramatically over the last few years, which has largely been driven by the internet and the move to file-based DAM systems. Both broadcasters and the technology they use have had to rapidly respond to this change in order to stay in the game. The shift from watching broadcast TV to watching recorded shows on home boxes, iPlayer, 4oD, DVD and other VoD services is huge. In our office, only two of us regularly watch TV as it is broadcast. So the software and servers behind these platforms will be key to broadcasters long-term survival. 3D made a huge impact on the Broadcast industry a few years ago, but it has declined with similar speed. 4K seems certain to be the next big thing. We are holding a 4K seminar in June and both sessions sold out in a day, which is testament to the thirst for knowledge around this technology.
With their high level of expertise and knowledge, should UK companies broaden their customer base and compete more aggressively for business in the emerging BRIC economies?
The barriers to entry into the emerging BRIC markets are significant for UK businesses. The "unconventional" business practices make structuring a business, or even an individual deal of any size, difficult. WTS has a strong African business based out of Lagos in Nigeria, but this required huge investment and local knowledge, so we understand all too well how hard it is. There is still growth possible in many local markets if you're good at what you do.
On another note, do you think the recent decision by South Bucks District Council to reject Pinewood's application to increase studio capacity will seriously effect their ability to compete in the global market?
It's a tough business environment out there, and many filming projects are locating elsewhere, where tax-breaks and lower production costs make for a financially more attractive shooting location. Personally, I think it's a great shame about Pinewood, but opinion is divided on this topic, and it's difficult to say exactly how much impact the decision will have on the industry. Pinewood is a true global brand in our industry, and my view is that the expansion would have created more skilled job roles for the excellent technicians and creatives we produce in this country. But there are UK success stories. You can't walk through Arrivals at Belfast City Airport without noticing chauffeurs waiting for Game Of Thrones VIPs. The impact on the local economy will be enormous. With the current tax situation it's very difficult to know what impact Pinewoods expansion would have had, but it doesn't send a good message to the major film producers about the ambitions of the UK film industry to continue to be a major player.
Read the article in the online edition of Regional Film & Video
here
.
Top Related Stories
Click here for the latest broadcast news stories.