Broadcast News
13/09/2018
Medialease: Financing The Post-Production And Broadcast Markets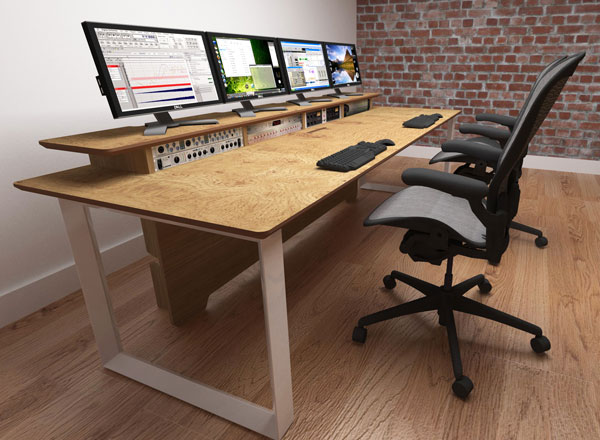 With the huge costs involved in equipping a new business with the latest editing, production and grading equipment, companies often turn to finance solutions to spread the load, rather than compromise on technical requirements. As a specialist asset finance provider, Medialease has worked with many large broadcasters, post-production houses and events companies over the years, supplying editing, grading and audio equipment for post-production facilities, along with the latest 4K cameras and location playout equipment for the world's biggest sports and motorsports broadcasters. We understand the requirements of these industries, together with how essential the specialist equipment is to the success of a business; here are just a few examples of how we've helped companies build their businesses.
Evolutions
Award-winning post production house, Evolutions, has built a new 20-seat Avid editing facility in-house at production company, Shine TV. This large-scale Evolutions-branded facility, located at Shine TV's Primrose Hill offices, was designed so that editing could be brought in-house for Shine TV's many productions. Medialease funded all equipment for the new facility, including a purpose-built machine room, all MCR equipment, plus twenty editing suites. The facility integrates seamlessly with Evolutions' other facilities in Soho – which Medialease has also equipped over many years – with all systems configured to the latest post-production specifications.
Goldcrest
Medialease has supported Goldcrest over several phases of its refurbishments at its Soho-based facility, including the creation of the flagship Dolby Atmos Theatre 1 – the largest audio dubbing suite in London. A few years ago, Goldcrest wanted to grow the company to be the number one facility for feature films in the UK; the company recruited the right people, ready to start the task of challenging the high-end film post-production industry for the top spot. Goldcrest already had a good film mix theatre but, over time, they saw the mid-budget market decline, as work polarised either into low budget films or the bigger-budget studio features. They really needed to build a very large mix environment of their own. In 2015, Medialease arranged a million pounds for Goldcrest to set-up new finishing suites, with a complete refurbishment of Goldcrest's audio feature film mixing rooms to follow too, in which Medialease also funded the equipment. We've provided all asset financing for all equipment in all rooms over the entirety of Goldcrest's expansion project, from audio to video post and grading, helping Goldcrest grow its offerings for drama and film projects. The large theatre was launched with great acclaim in the industry; one of the very first bookings was 'Jason Bourne' for Universal, a $100m+ budget feature.
Live events
The live events market has seen tremendous growth and maturity in the last ten years, with many acts reforming to make millions from concert tickets alone. However, this has also seen audiences demand a higher quality aural and visual experience, so production standards and the equipment required has grown hugely too. We've funded many lighting systems at events, along with FOH audio consoles, monitor mix and PA/line array systems. We also often finance the LED video screens, projectors and camera systems required on these tours and live events; recent projects have included the high resolution 5.9mm pixel large screen on the Depeche Mode 2018 tour, along with audio systems for One Direction and Take That.
Medialease offers a range of financing options to suit varying customers' needs, including medium and long-term rental, on and off-balance sheet leasing and traditional hire purchase. We also work closely with many manufacturers and partners to provide access to knowledge, new products and fantastic deals that you won't find anywhere else. Whether securing funding for a small edit suite for a boutique start-up, or financing a fully-equipped outside broadcast truck, we can advise on your best options.
For further information, please visit
www.medialease.com
.
This article is also available in the September edition of Broadcast Film & Video. Here.
Top Related Stories
Click here for the latest broadcast news stories.