Broadcast News
02/11/2000
ANDERSON SPEAKS OUT AT CONFERENCE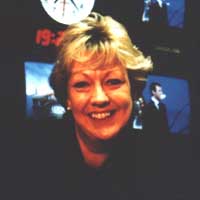 AT THE Viewers Conference on Children and Television, Broadcasting Minister, Janet Anderson, said that broadcasters and makers of children's TV should face up to their responsibilities and make programmes that go beyond the lowest common denominator.
She said: "There are genuine concerns over the violent content of some children's programmes such as Power Rangers. Although it is not a matter on which Government has powers to intervene directly, we believe that filmmakers and broadcasters need to think very carefully about their wider responsibilities to society." The Minister also hit out at those broadcasters who believed it was acceptable to take a lead from the unregulated satellite and cable channels who had 'dumbed down' children's programming.
Anderson said: "TV executives sometimes argue that advertising revenues are low when children's programmes are showing so that the cheapest option, buying in undemanding cartoons from abroad, becomes the easiest option. But it is not the only option."
The Minister warned that the Government would shortly be restating the importance of the 9.00pm watershed as a 'line in the sand' before which broadcasters would schedule unsuitable material at their peril.


Top Related Stories
Click here for the latest broadcast news stories.