Broadcast News
19/01/2022
New Presenters To Join BBC Radio 1 To Take Over Friday Early Breakfast Slot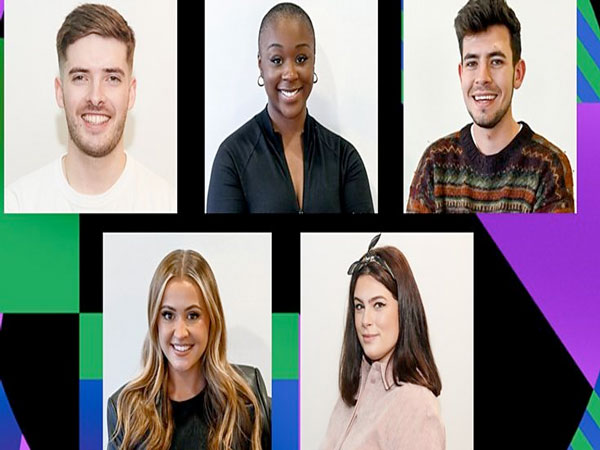 Five new presenters are to join BBC Radio 1 to take over the Friday Early Breakfast slot as part of a monthly rotation, beginning in February.
Elliot Darby, Matty Chiabi, Seb Bailey, Nat O'Leary and Alice Dale are the next wave of presenters set to host the show which launched in January 2021 as a means to showcase the very best new and emerging presenting talent.
All five of the new presenters were all given the opportunity to host on the station when they were selected from over thousands of applicants to take on a guest slot as part of Radio 1's Christmas Takeover 2021.
First up will be 25-year-old Elliot Darby from Torquay who will take over the slot in February. Elliot is a regular presenter on BFBS (British Forces Broadcasting Service), and on Christmas Day 2020 he hosted a special show on Radio 1 sharing messages of support for UK troops serving overseas. He hosted Radio 1 Anthems in December 2021 as part of the guest presenter initiative.
Elliot said: "I can't wait to get back on BBC Radio 1 after having the time of my life hosting Radio 1 Anthems over Christmas. I'd usually need LOTS of coffee at that time in the morning, but based on my shows over Christmas, I think the adrenaline will be enough."
London-based DJ Matty Chiabi, 23, will host Friday Early Breakfast in March, after also taking over Radio 1 Anthems during the festive period. Matty currently presents 'Early Get Up' on Westside Radio as well as a weekly show on Foundation FM.
Matty said: "So excited to be behind the mic again on Radio 1! It's an honour to present Early Breakfast and I can't wait to just have fun with it! I'm so grateful and this is the best start to 2022."
Taking on the slot in April will be 24-year-old Seb Bailey from Keynsham. Seb currently presents the Drivetime show on Somer Valley FM and is also resident DJ for Bristol City FC and the Bristol Bears. He hosted Radio 1 Anthems on New Year's Eve 2021.
Seb said: "I'm still getting over being asked to cover on Radio 1 over Christmas, let-alone be asked back to guide you through Early Breakfast later this year! All I can say is thank you to the bosses for letting me back through the doors of Radio 1 and ask you to come hang out with me on-air."
Nat O'Leary, 30, from Cheshire, will take on Friday Early Breakfast in May, after trying her hand at hosting Radio 1 Anthems in December 2021. Now based in Manchester, Nat started out her presenting career as host of clothing brand PrettyLittleThing's podcast 'Behind Closed Doors' where she has interviewed celebrity and influencer guests.
Nat said: "It's a dream come true to be asked back to Radio 1 after covering Radio 1 Anthems over Christmas. I had the time of my life and I can't wait to get back in the studio and bring loads of my crazy energy to people's early mornings!! BRB, crying."
26-year-old Alice Dale from Surrey will take the reins in June. Alice is a presenter, producer and podcaster who has previously worked in student radio, presenting on Nottingham Trent's Fly FM. She joined Radio 1 in December 2021 as part of the guest presenter initiative to host two Radio 1 Anthems shows.
Alice said: "I'm that friend with a million morning alarms set on my phone BUT I'm buzzing to beat them and return to Radio 1 for Early Breakfast!! I can't wait to find out who's up with me!"
www.bbc.co.uk
Top Related Stories
Click here for the latest broadcast news stories.