Broadcast News
10/09/2021
PBT EU To Present Latest Capabilities In SubtitleNEXT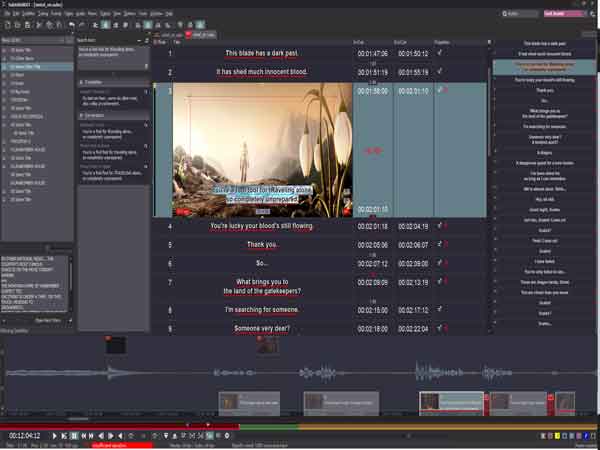 As official Exhibitor Partner and sponsor, the PBT EU team will present the latest capabilities in SubtitleNEXT at Berlin's Languages & the Media 2021 Virtual Conference from 20 - 22 September.
Unveiled for the very first time at APTRAD this month, attendees at L&M will also be able to take advantage of enjoying an exclusive online tour of what's new in SubtitleNEXT version 5.10 which includes a brand-new License Manager. Visitors at the Languages & the Media Conference (L&M) will also be able to watch SubtitleNEXT in action which includes the integration with newsroom editing systems such as AVID, iNews, and Octopus, real-time live subtitling with one or two stages respeaking capability, dictation corrections plus more, all compatible with You Tube, Zoom, Decklink, Newfor and others. The powerful NEXT-TT platform will also be showcased at L&M, revealing brand new features that optimise collaborative work and QC, by incorporating many of the remarkable advancements available in SubtitleNEXT.
L&M is Europe's leading event, appealing to the AVT industry. It forms a vital vibrant hub for the film industry and localization markets. Over the past 25 years, it has attracted language services providers, software and hardware developers, content creators and distributors, broadcasters, streaming services, and all those involved in the production, marketing, and distribution of audio-visual content for information, entertainment or educational purposes through localization and accessibility. The conference sessions and workshops this year will examine trends, innovations and technologies that play a role in transforming the globalised provision of audio-visual media and the way people consume it across languages.
PBT EU's CEO Ivanka Vassileva confirmed: "The Languages & the Media Conference is an invaluable event that provides proactive interaction and unique insights from top industry professionals. We have been supporting the conference for quite some time, and this year's event presents the industry with an excellent opportunity to consider innovative technologies such as SubtitleNEXT. We will highlight at the show how SubtitleNEXT plays a key role in making languages more accessible. This has a huge knock-on effect as to how media accessibility affects communication across the cultural divide. As a company, we have already been tackling these challenges well ahead of time, and we are proud to present to language professionals that work for broadcasters, how they can benefit from SubtitleNEXT's versatile toolsets. We will be available online throughout the 3-day conference to chat to attendees at our SubtitleNEXT virtual booth, where they can see SubtitleNEXT in action with dedicated and personalised demonstrations. The latest upgrades in the SubtitleNEXT software version 5.10 will serve to inspire talented localization experts that embrace forward thinking software tools that are designed to make their lives easier and enhance their work."
SubtitleNEXT is a user-friendly, innovative, customisable, intuitive, and affordable timed-text software platform. Already adopted across various multimedia industries, it is designed for personal and professional use. It easily adapts to any settings, resolutions, and formats such as AR, MR, VR, 8K, 4K, 2K, HD, SD, 3D, UHD across online video, TV, film, theatre, concerts, festivals, conferences, and events. It can be applied throughout the entire video production process from concept to distribution.
www.subtitleNEXT.com
Top Related Stories
Click here for the latest broadcast news stories.