Broadcast News
23/03/2020
ENCO Automation And Instant Playout Solutions Power OTT Television Channel For FISM TV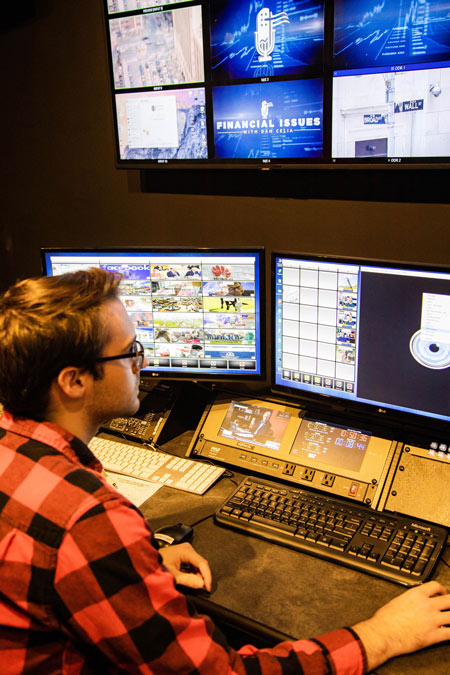 OTT and online television network FISM TV offers edgy and informative Christian television programming for cable-cutting audiences.
Running into limitations of its initial scheduling and playout solutions, the growing channel turned to the Media Operations Manager (MOM) television automation and integrated channel playout platform and ClipFire instant video playout system from ENCO to streamline and solidify their operations.
The cornerstone of FISM TV is the nationally syndicated radio and TV program "Financial Issues with Dan Celia". Soft-launched with a handful of shows, FISM TV has been rolling out an expanded mix of original and syndicated programming. Available on a wide range of platforms – including Roku, Amazon Fire TV, YouTube, Android and iOS apps, and online at www.fism.tv – FISM TV features preaching and teaching, news, financial, business and documentary content.
FISM selected a playout and scheduling system from a different vendor when it began building out its television operations in 2016, but soon found themselves needing a more sophisticated and better-automated solution.
Having successfully used ENCO's DAD automation system for their radio programming for many years, FISM researched its television counterpart and found it to be an equally great fit for their needs. "We purchased MOM in May 2019 and it has proven to be superb for our workflow, enabling us to do exactly what we need very quickly while delivering the same rock-solid reliability we knew from DAD."
The ENCO system now handles all automation of FISM TV, including scheduling of live segments and breaks, as well as playout of pre-recorded content, commercials, and bumpers. Live programming from the FISM TV studio is fed to MOM from a NewTek TriCaster production switcher. For file-based content, the ENCO platform is connected to a network-attached storage (NAS) system. Users in different locations can remotely access the system to upload or replace files, and the ENCO DropBox utility automatically adds them to the media library.
FISM TV was so satisfied with the MOM system that they recently added ENCO's ClipFire to improve instant clip playout during their live productions, feeding multiple outputs into their TriCaster switcher. "The live presentation software we had been using for clip playout really wasn't designed for what we needed to do," explained Hester. "Playout wasn't consistently reliable, and we were encountering delays or visible issues. ClipFire has been far more stable, and since it shares the same core interface with MOM, there was no learning curve."
Hester similarly lauds the interface consistency between all of ENCO's offerings as being beneficial as FISM TV's operations and staff grow. "With DAD, MOM and ClipFire all having consistent user experiences, if somebody knows one of the systems, they're able to operate the others too. It becomes easy for our team to know the systems inside and out, and they will be able to do more with each of those individual solutions."
Most importantly, switching to ENCO MOM and ClipFire has given FISM TV the improved dependability and operational improvements they sought. "Overall, the ENCO platform has proven very valuable to us," concluded Hester. "We can count on its reliability, and its efficient workflow enables us to quickly do what we need to do."
www.enco.com
Top Related Stories
Click here for the latest broadcast news stories.