Broadcast News
25/02/2019
TV Nitrička And TV Zobor Acquire EXEcutor HD Combo Server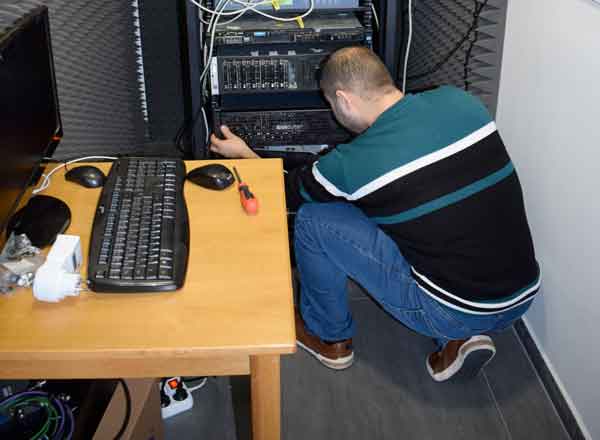 TV Nitrička with TV Zobor have acquired from PBT EU an EXEcutor HD Combo server.

The solution is comprised of the PlayBox AirBox Neo for playback and Playbox TitleBox Neo for CG branding.

Established in 2010 Slovakian TV Nitrička covers the entire Nitriansky territory. The channel encourages viewers' contributions and produces shows that focus on relevant topics such as wellbeing, decorating, fashion, gardening and many others that appeal to the demographic.

TV Nitrička's founder Ján Baran sheds light on the importance of the HD upgrade, said: "Our television team produces a huge amount of content on a daily basis. Our ongoing challenge is to safeguard our position in a thriving marketplace. To achieve and maintain this stance means we have to be armed with the best technology at all times in order to perform at maximum capability and deliver an outstanding service and superior viewing experience with excellent image quality. The complex ability to focus on multiple details across multi-locations on a variety of devices and formats is essential to our survival. It was therefore imperative that we chose robust technology and reliable technical support that we could completely trust."

Expanding further on why they selected PBT EU as technology partner, Ján added: "The PBT EU team nailed the prerequisites that were top priority on our list – versatility, simplicity and reliability. We are very impressed with the high level of support they provide us with which means they save us an enormous amount of time. Thanks to their cost-effective and consistent service, we can concentrate our efforts on creativity."

Miroslav Lyko, Director of News and Publicity at TV Nitrička stated: "We are already familiar with PlayBox technology and PBT EU for the past ten years. We needed another dependable solution to upgrade our new facility to full HD capability. Excellent technical support was a particularly vital factor in influencing our decision. After researching the market for a few months, we were impressed with what PBT EU had to offer and are delighted with our brand-new updated EXEcutor HD Combo system. It's the best solution that meets all our requirements and we now distribute and promote all our videos through it in order to reach the entire region and country as a whole."
Top Related Stories
Click here for the latest broadcast news stories.