Broadcast News
06/12/2018
Insight TV - The Most Adventurous TV Channel In The World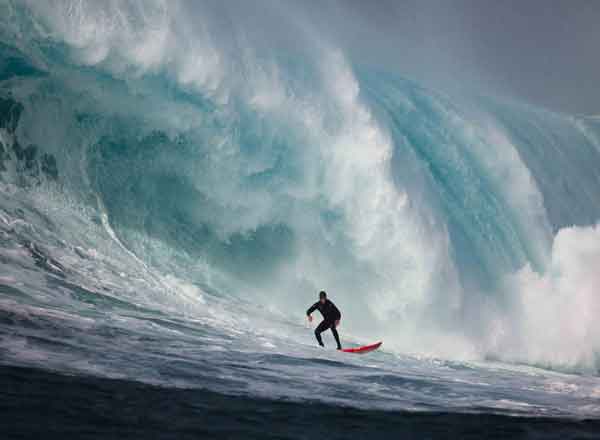 Insight TV has significantly grown over the last three years and has recently partnered with TCL to create a Smart TV app.
BFV talks to CEO Rian Bester about what makes the company unique and its successes in Latin America.
Can you tell me a bit of background about Insight TV?
Insight TV, a 4K UHD pioneer and the world's first channel dedicated to solely shooting and broadcasting content in 4K UHD 50 fps, launched in October 2015. Our aim is to continue to provide our global millennial audience with relatable, creative content anytime, anywhere, on any device.
Our production philosophy and our partnerships with brands like Monster Energy have allowed us to explore shows that emphasize the values of millennials, creating authentic content based on inspirational characters, highlighting topical issues and experiences that are important to younger generations globally. Apart from featuring high profile, must-watch super talents, we make shows based on sports, lifestyle and environmental topics that focus on the individuals and global influencers behind the theme.
Over the past three years we've grown significantly, and our content is available in different languages on platforms and smart TVs around the world. To ensure that millennials can access our content globally, using simple-to-navigate app-based technology, we partner with consumer electronics companies such as Samsung and LG Electronics. We've recently launched a sophisticated Windows Store Application built on the latest 8th generation Intel® Core™ processors, which allows users to stream Insight TV content on all Universal Windows Platform (UWP) devices. Our channel is also available in HD on the Amazon Channel SVOD and linear TV service in the UK and Germany and in UHD and HD on more than 40 platforms globally.
Insight TV recently announced its foray into Latin America through SES' Latin American Ultra HD platform. Can this be expanded further?
In September, we were delighted to make our unique 4K UHD content available on a 24/7 basis in English, Spanish and Portuguese, to all cable, IPTV and DTH providers working with SES in Mexico, Central America, the Caribbean and South America. Launched in April, SES' UHD platform is an all-in-one package of pre-configured UHD content, reception equipment and satellite distribution hosted on SES-14, which enables quick and easy UHD deployments throughout Latin America. Viewers can enjoy Insight TV's action-packed, original series including: Chasing Monsters: El Nino, Road to Gymkhana, Surf Girls, The F2 Freestylers and more.
The firm also recently launched 'Surfing September' month, can you tell me more about this and how successful it was?
Surfing September saw the launch of six major original shows highlighting the adventures of surf communities across the world. These included: Chasing Monsters: El Nino, Lost In, Days on Thundercloud Reef, Surf Girls, Maverick Moments and Lift Off. It was a big success and we'll continue to announce new themes over the coming months, including Real Action Heroes which launched in November.
With regard to partnerships, Insight TV teamed up with TCL and created a Smart TV app. Can you tell me more about this?
We created and launched a sophisticated Smart TV app in partnership with TCL, one of the fastest growing TV manufacturers. This technology partnership illustrates Insight TV's roadmap in delivering high-quality tools that enable consumers around the world to watch our stunning UHD HDR content. Launched globally for Android 5 and range-topping TCL television sets, the new Insight TV Smart TV app is easy for customers to navigate to find their favourite Insight TV UHD content.
Insight TV is described as "the most adventurous TV channel in the world". What makes the company unique?
When we launched back in 2015, we knew we had to do something original. This meant taking leadership for the type of content we commissioned and produced and also how that content was created, which left one option, UHD HDR at 50fps. This was a huge challenge, but the results show that the company made absolutely the right decision. Three years later, we're at the forefront of this television revolution, making UHD HDR programmes.
The firm is committed to pushing the boundaries of linear and non-linear broadcasting, what does Insight TV have planned for the future?
We will continue to work with super talents to bring the most exciting and unique content to our community at the highest quality. We'll also be announcing more distribution partnerships with platforms worldwide to ensure our shows reach as many viewers as possible.
Click
here
to view this article online.
Top Related Stories
Click here for the latest broadcast news stories.