Broadcast News
07/02/2020
Blisstek Calls For Urgent Action On Digitisation Of Analogue Archive Content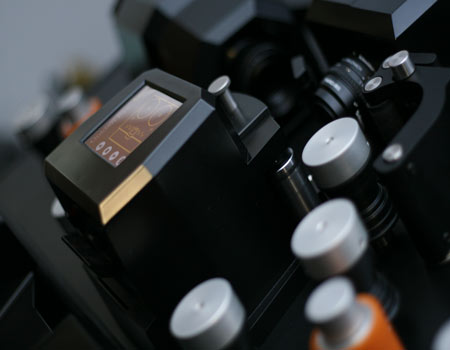 Digital Media company, Blisstek, is calling for film archive custodians to take action to digitise all historically, culturally and commercially significant content before it is too late.
To support this, Blisstek, has launched Goldeneyenet.com, a new global franchise network that offers digital media partners the opportunity to take Blisstek's leading technology solutions and hire them on a 'pay-as-you-use' basis. This provides a new way for film archive custodians to take urgent action to convert their analogue content before it's too late.
Whether it's Government agencies, national media outlets, independent production companies, state archive collections or private sector organisations, Blisstek is offering a new means to preserve moving image content without the need for cost-prohibitive up-front investment.
Through its subsidiary company, Digital Vision World, Blisstek is supplying cutting-edge scanning and image restoration & enhancement technology to an international network of partners who are set to drive the digital conversion of media archives across the world.
The first initiative is an Anglo-Australian venture launching in Kuala Lumpur, Malaysia on 11th February. This new, state-of-the-art Digital Media Supply Chain "Centre of Excellence", will be opened by YB Gobind Singh Deo, Minister of Communications and Multimedia Malaysia, alongside representatives from the Australian and British High Commissions. As the key technology partner on this project, Blisstek's Goldeneyenet.com solution will provide the Goldeneye IV archival scanner as well as Phoenix and Loki image restoration & remastering tools and workflow capabilities.
The project is being led by DAMsmart Asia, a newly incorporated business from leading Australian specialist archive digitisation services provider, DAMsmart. The other members of the four-strong team are Australian tech company, Silver Trak Digital, which provides experience in digitising, transcoding and digital distribution and UK-based company TransMedia Dynamics, which offers a full Media Asset Management service through its Mediaflex UMS system.
Blisstek, Global Sales Director, Mark Coleman, said: "Quite simply, time is running out to convert analogue film and tape content to digital. Not only because of asset degradation, but also there will no longer be the technology available to play out much analogue content. The type of players and the updates needed to keep them viable are no longer being supported by major tech companies and are quickly being plunged into obsolescence. Anyone who is responsible for analogue content needs to realise that the time to act is now – and as a company, Blisstek is looking at ways to make the process less daunting and more budget-friendly.
"With our Goldeneye Net global franchise opportunities, we are inviting offers to join our Global Partner Network which gives partners the opportunity to take our leading tech solutions and hire them out on a cost-per-use basis. This is a new business model and we hope it will remove some of the cap ex obstacles for anyone who is considering digitising their back catalogue."
www.digitalvision.world
Top Related Stories
Click here for the latest broadcast news stories.