Production News
09/12/2019
Sir David Attenborough To Present The Green Planet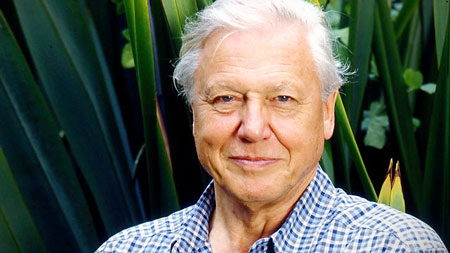 BBC One has announced that Sir David Attenborough is to present The Green Planet, a new five part landmark series from BBC Studios Natural History Unit.

The Green Planet will be the first immersive portrayal of an unseen, inter-connected world, full of remarkable new behaviour, emotional stories and surprising heroes in the plant world. This is Planet Earth from the perspective of plants.

David Attenborough said: "This is a wonderful opportunity to explore a neglected yet truly remarkable part of the natural world. Once again, the innovative approach of the BBC NHU and groundbreaking technology will reveal new and surprising wonders to the BBC One audience."

Across the series, David will travel to the USA, Costa Rica, Croatia and northern Europe, from deserts to mountains, from rainforests to the frozen north, to find new stories and a fresh understanding of how plants live their lives. He will meet the largest living things that have ever existed; trees that care for each other; and plants that breed so fast they could cover the planet in a matter of months.

He will find time-travellers - seeds that can outlive civilisations, and plants that remain unchanged for decades. He will examine our relationship with plants, past, present and future, and reveal how all animal life, ourselves included, is totally dependent on plants.

Using brand new technological advances and over two decades of new discoveries, we take the viewer on a journey into a magical world. We discover that plants are as aggressive, competitive and dramatic as animals - locked in desperate battles for food, for light, to reproduce and to scatter their young. They are social - they communicate with each other, they care for their young, they help their weak and injured. They can plan, they can count, they can remember.
Top Related Stories
Click here for the latest broadcast news stories.