Broadcast News
02/12/2019
IDT Appoints Polecam UK Partners for Sales, Service, Rental And Support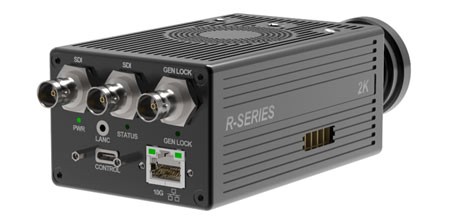 IDT based out of Pasadena, California in the United States - known for their innovative design and manufacture of industrial high speed digital cameras and integrated systems, are proud to announce that they have appointed camera specialists Polecam Limited as their UK partners for Sales, Service, Rental and Support in the Broadcast and Media markets for the brand new R-Series high speed camera.
The R-Series, designed specifically for the Broadcast markets, is budget friendly and is set to become a common sight at many sporting events across the globe, where instant slow motion replays are required from a compact camera.
"Never before could you experience live streaming and instantaneous slow motion playback at the same time in such a small package for such a small price," said David Rudeforth, UK Director of IDT. "And with our unique architecture, images are automatically recorded at speeds of up to 360 fps whilst you are streaming in real time and playing back in slow motion."
The R-2K, weighing just under 600g, offers cine-quality 2048 x 1080 resolution, making it an ideal choice for live broadcast/playback of action sports or for quick troubleshooting of fast events. With the camera's simultaneous 10G data transfer, waiting for downloads is a thing of the past.
"Being able to combine such a powerful and compact slow motion camera with our Polecam camera cranes and the remotely controlled IntelliJib system, which is the recognised "behind goal - through net technology (TNT)" camera platform, enabling full positional control from the OB, is a winning formula," said Steffan Hewitt, MD, Polecam.
IDT chose Polecam as its' broadcast partner due to their established positioning within the global broadcast market. Their extensive knowledge and experience gained within high profile sporting events over the last 20 plus years means that Polecam is the "go-to" company for specialist minicams and are respected throughout the industry.
Both companies are looking forward to a long and productive partnership, whilst offering versatile and budget driven high performance systems for any event.
To find out more about IDT's new R Series camera and to arrange for your product demonstration, please contact
sales@polecam.com
or call +44 (0) 1234 855 222.
Top Related Stories
Click here for the latest broadcast news stories.