Broadcast News
20/02/2017
Polecam To Co-Exhibit With Camera Corps At BVE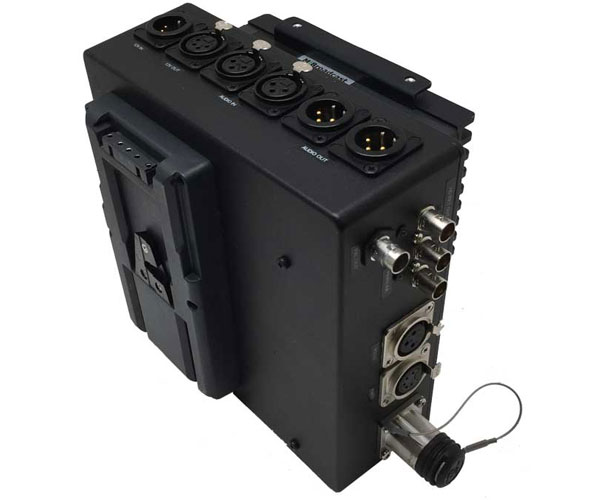 Polecam Systems and Camera Corps will co-exhibit at BVE 2017 at London ExCel on 28 February – 2 March, it has been announced. 


The two companies first worked together at the Sydney Games in 2000 and since then have worked on every Summer and Winter games together, as well as many other high profile events. 


At the show, Polecam Systems will be demonstrating new products, along with existing products from the range, including the new Autopod – a remotely-operated programmable elevation unit for rigs, remote heads and cameras, in addition to lights, speakers and more. 


The Polecam PPP (Polecam Professional Pack) and the Polecam PSP+ Skeleton rig will also be on display, as well as a stripped down version of Polecam Starter Pack PLUS (PSP+) rig ready to receive the DJI Ronin or Ronin M.
The Polecam Super SMPTE System is a new fibre system that mounts on the back of the Polecam, designed to be multi-functional for cameras such as the Antelope Pico and the Toshiba cameras. It allows two 3G-HD signals to be sent back to the truck with bi-directional RS-232/422/485*data. A return 3G-HD signal for programme return, a PAL signal for syncs as well as 2 x audio channels.
The Antelope Camera Systems PICO high speed ultra-motion minicam will be on show with its dedicated FishFace underwater housing and new lens drive. The PICO minicam is capable of producing ultra slow motion HD footage up to 350fps and can be mounted on a Polecam to give ultra Slo-Mo POV both above and below water. New for BVE will be the PICO in combination with Polecam to deliver Polecam's new Goalcam mobile rig.
In addition, Polecam will showcase the latest 4K and HD minicams available including the Toshiba IK-4K and Toshiba IK-HD5 and UHD Prime and HD Zoom lens capabilities from Fujinon and Resolve Optics, including the Fujinon TF4XA-1 prime UHD lens, the Fujinon XT17SX4 and Resolve Optics Z10 HD and 7UHD W/A. Polecam will fly the Sony A7S, FS7, F5/55 cameras, along with many other leading manufacturers, including Blackmagic Design, Canon, Panasonic, RED and more. 


At BVE 2017, Steffan Hewitt and Stephen Rutherford from Polecam Systems will be there, along with Polecam owner operators, to answer questions and demonstrate the kit. Polecam, alongside Camera Corps, will exhibit at Stand P14 at BVE 2017.
polecam.com
(MH/CD)
Top Related Stories
Click here for the latest broadcast news stories.