Broadcast News
12/09/2019
Qvest Media Agrees Four-Year Consulting Deal With European Parliament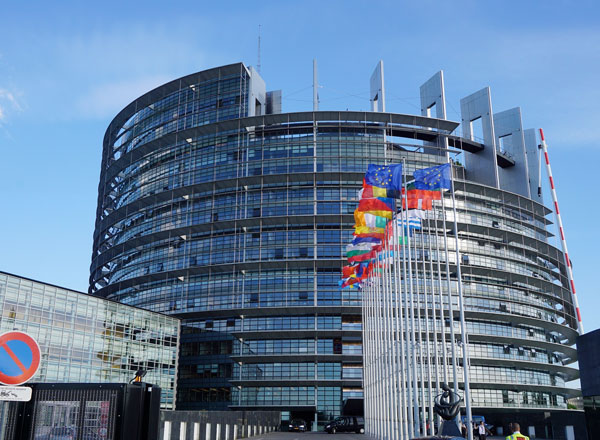 Qvest Media has reached an agreement with the European Parliament to provide media strategic and technology consulting.

The systems architect and ICT Media integrator will help support the European Parliament's digital transformation over a four-year contract. This includes the services provision for the parliamentary offices in both Brussels and Strasbourg.  

The Parliament selected Qvest Media due to its longstanding experience, expertise and methodology in digital workflow transformation in media, which is further supported by a holistic approach, global industry insight, and a strong international partner network. With the media infrastructure renewal project at the Strasbourg and Brussels offices, Qvest Media will provide strategic and technology decision support and help to shape the technology roadmap for the coming years.  

Qvest Media's consultants and systems architects will support the European Parliament ambition to achieve future proof workflows on a networked, transparent media architecture that supports location-independent collaborative work. The objective is to introduce innovative technologies in order to establish more efficient working conditions for media organizations and news representatives. In addition, new technologies like UHD/HDR or multi-platform distribution & streaming will be adapted. The scheduled migration of the SDI network to an all-IP infrastructure is part of the future system design.

Project objectives also cover the evaluation of future technologies such as AI, machine learning and the definition of a consistent data strategy for the new, cross-system media management. The transforming media consumption behavior and its effects on the communication strategy of the Parliament is incorporated in the consulting approach from a strategic perspective as well.

For this purpose, Qvest Media business consultants analyze different infrastructure- and operation model variants regarding cost efficiency and profitability together with their effects on the environment. Along the lines of the EMAS scheme (Environmental Management System), a reduction of energy consumption and pollutant emissions is the declared objective of the European Parliament. Qvest Media consultants will in this context also assess together with the European Parliament teams, potential saving opportunities by expanding solutions for remote production to minimize the physical transport of media equipment and travelling staff between the locations Brussels and Strasbourg.

For the subsequent system integration and the training of the operating staff, Qvest Media will support the European Parliament with a team of technical experts and project managers. Moreover, change management is a vital component of the transformation process that will be supported by Qvest Media.
Top Related Stories
Click here for the latest broadcast news stories.