Broadcast News
06/07/2021
Sky News Launches Record-Breaking News Channel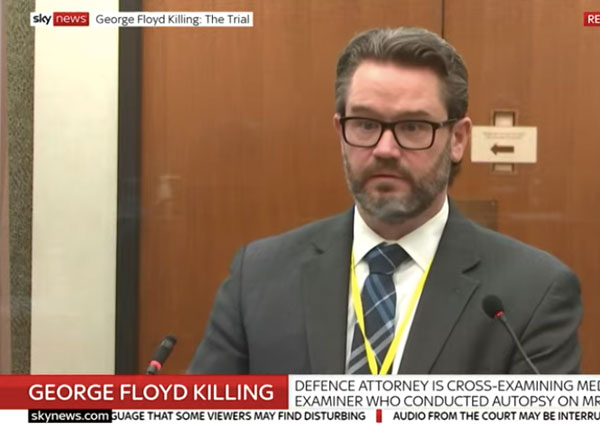 Sky News has partnered with Singular.live and easylive.io to make history with a new channel.
They worked together to launch a dedicated broadcast channel covering Derek Chauvin's trial, for the George Floyd murder case, in a record-breaking nine days.
After deciding it was in public interest to cover this trial, Sky News brought the idea from concept to launching the channel using a complete cloud-based workflow, including video production and graphics from easylive.io and Singular.live, respectively.
easylive.io's fully cloud-based, all-in-one, live production studio enabled the ingestion of multiple live sources, including the addition of remote commentators for live commentary. While Singular.live's cloud-based graphics platform matched the main Sky News channel's on-screen branding and graphics.  
As easylive.io and Singular.live have been partners for several years, the platforms already worked together intuitively. Singular.live and easylive.io enabled Sky News to rapidly, cost-effectively and reliably deliver a full news channel, with minimal cost or operational impact. Using cloud-based cutting-edge workflows, a single operator was able to simply log in through a web browser and manage the entire channel.
"The ability of Singular.live to create graphics and tickers in the cloud, without having to tie up expensive machinery, was important," said Richard Pattison, Manager of News Technology, Sky News. "It was a very quick turnaround, from inception to going live in a matter of days, without any real difficulty."
"Singular.live is the new industry standard for live graphic overlays," said Andrew Heimbold, CEO, Singular.live. "Our technology enables Intelligent Overlays - live custom graphics that can be created and controlled from anywhere. Our platform's full authoring environment enabled Sky News to effectively deliver the same high-quality channel branding via the cloud; without the need for investment into hardware or additional production staff."
"Our platform is a fully cloud-based visual mixer," said Philippe Laurent, CEO and Co-founder, easylive.io. "This enabled Sky News to simply switch live inputs, VODs, graphics and overlays. Sky News had the ability to easily mix everything in real-time in the cloud, so it could easily and rapidly deliver broadcast-grade live feeds – without the need for extra resources."
www.singular.live
easylive.io
Top Related Stories
Click here for the latest broadcast news stories.