Broadcast News
22/10/2018
Grupo La República Publicaciones Implements EditShare XStream EFS Scale Out Storage Platform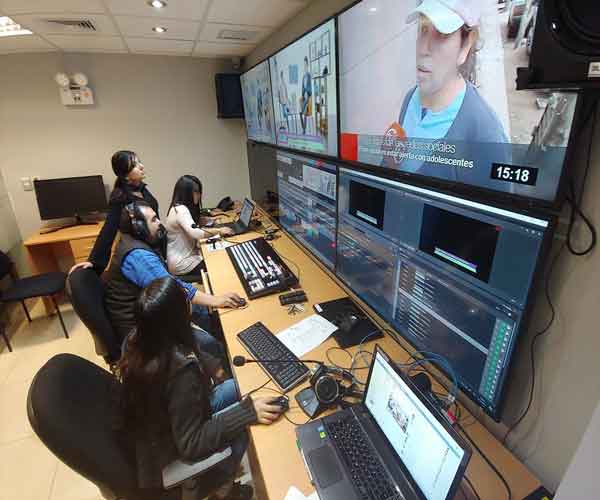 EditShare® has announced that Peru's publishing house, Grupo La República Publicaciones, has implemented EditShare XStream EFS scale out storage platform and Flow media asset management solution as the foundation for their new multimedia news business.
Supporting the expansion from print to online and social platforms, including live streaming to YouTube, EditShare provides an end-to-end workflow facilitating digitization of all content, with tools to prepare, share and distribute stories to multiple platforms. Grupo La República Publicaciones owns numerous news sources including La República, the main newspaper, El Popular, Libero and more.
With plans to add distribution to standard linear channels in 2019, Grupo La República Publicaciones has leveraged EditShare to make the successful leap from a classical newspaper to a multifaceted content operation, building a future proof infrastructure to expand its business. Alfieri Noce, chief technical officer of R&D commented: "EditShare was the one platform that could manage all of the asset types we deal with in a single workflow – video, audio, still images, marketing content, administrative documents with embedded tools to organize the access and flow of the content across the various departments. With many of the staff working in both print and multimedia, having one system to work with was key in supporting our expanding business and more importantly, new roles journalists and production staff undertook." Alfieri added: "EditShare also allows us to easily expand the operation as needed. Right now, we are planning the launch of RTV, the TV channel for La República. This will launch on the same EditShare infrastructure our multimedia and print news operations utilize, allowing teams to continue to share content and stories using one system and one set of tools."
EditShare provides the core foundation for Grupo La República Publicaciones to prepare and distribute its news content. All news content, wires and camera feeds are ingested via Flow direct to the EditShare XStream EFS storage platform with transcoding automatically done on ingest. Producers and journalists use Flow to browse assets, even as ingest is happening, selecting and storyboarding shots for news story production. EditShare XStream EFS' advanced project sharing allows the staff's Adobe editors to collaborate on story development, with all metadata and asset tracking managed by Flow. Alfieri added: "While the XStream EFS gives us a much robust and secure storage platform to house our content, it's Flow that really makes the assets fully useable. The detailed tracking and indexing of metadata have eliminated losing track of content and made material more available to our producers and journalists which in the end, makes for a richer news package."
www.editshare.com
Top Related Stories
Click here for the latest broadcast news stories.